Costa Brava | Traditional village house renovated with pool
Photos are before any renovation/upgrade/furniture updates
Overview
Updated On:
August 15, 2023
70 m2
Description
This is an exquisite villa house (over three floors/264sqm), dating back to 1929, as we love them and it also comes with its own intimate pool in the patio, should you need a quick dip to refresh from the summer heat. The house is situated in a village which is only a few minutes drive from the beaches of Costa Brava. It has been gloriously renovated by a famous interior designer of the area to keep the original feel of a traditional village house. The house is also designed to be thermally very efficient which, in today's energy market price, is a plus. The house comes with 3 bathrooms of which one has a en-suite bathroom.
Click here to see more photos
Location and Aesthetics: The house is located in Bellcaire d'Empordà, Baix Empordà, adjacent to the rec del Molí channel. It melds traditional aesthetics with modern comforts.
Historical Significance and Design: Originally built in 1920, the property has been renovated and furnished by a famous architect and interior designer.
Space and Layout: It spans 265 m2 over three floors, each with outdoor access. Features include a patio with a swimming pool on the first floor, a 17 m2 fortified gallery on the second, and a master suite with a terrace on the top floor. In total, it has 3 bedrooms, 4 bathrooms, and two living rooms.
Garden Details: The garden is meticulously cared for and adorned with native plants like bougainvillaea, providing a serene escape.
Advanced Amenities: The house is suitable for all seasons, boasting air conditioning, a gas boiler, a reversible heat pump system, and a water softener. It also incorporates sustainable design elements like insulated roofs/floors, double-glazed windows, solar panels for hot water, and LED lighting.
The property also has a spacious garage
Co-Ownership | You pay a fraction of the price | You pay a fraction of the running costs and taxes | The smart way to own your second home
CO-OWNERSHIP DETAILS | 42 days/year per 1/8th share | Own year-round storage | Price for 1/8th share (you can buy 1-4 shares) | Will be fully upgraded by interior designer
100% FINANCE AVAILABLE | CONTACT US FOR MORE INFO
Contact Me
Schedule a showing?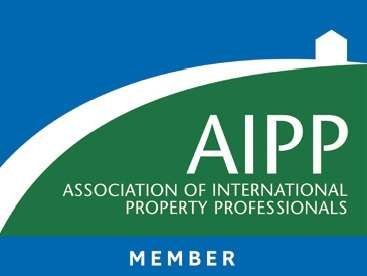 Co-Ownership
Making Luxury Homes Affordable
Discover Fractional ownership for a second home, embrace the dream! At Co-Ownership-Property, our passion for people and real estate knows no bounds. We've been sourcing incredible properties in the best destinations for our global clientele, guiding them to their perfect second home havens.