Formentera, Formentera | 3-bed apartment
Co-Ownership | You pay a fraction of the price | You pay a fraction of the running costs and taxes | The smart way to own your second home
Photos are before any renovation/upgrade/furniture updates
100% FINANCE AVAILABLE | SPREAD SHARE PRICE OVER 10 YEARS
Experience the allure of this 3-bedroom property, a remarkable 120-square-meter apartment nestled in the charming Sant Francesc de Formentera. As you step inside, be prepared to be captivated by its expansive living-dining room, thoughtfully designed to create an ambience of openness and tranquillity. The fully equipped kitchen stands ready to cater to your culinary desires, while three generously proportioned double bedrooms beckon you to indulge in restful slumber.
Prepare to be enthralled by the attention to detail and impeccable craftsmanship evident in the high-quality finishes throughout the apartment. Step out onto the spacious terrace and be greeted by an enchanting sight—a stylish wooden ceiling adorned with gentle LED lights, setting the stage for moments of relaxation and sun-soaked bliss as you bask in the warm embrace of the Formentera sun.
One of the many delights of this exquisite abode is its prime location in the heart of the village. Immerse yourself in the vibrant pulse of Sant Francesc de Formentera, with an array of shops, supermarkets, restaurants, and essential public services just a stone's throw away. Indulge in the vibrant local scene, savouring the unique flavours and cultural offerings surrounding you.
For those yearning to discover the island's hidden treasures, the best beaches lie within easy reach. A mere few minutes away will transport you to pristine shores that beckon with their crystal-clear waters and sandy embrace. Let the rhythm of the sea and the caress of the ocean breeze carry you away, creating memories that will last a lifetime.
This 3-bed apartment presents an unparalleled opportunity to immerse yourself in the essence of Formentera living. Its spaciousness, refined finishes, and privileged location combine to offer a lifestyle that transcends ordinary existence. Don't let this chance slip away—embrace the enchantment of this home and unlock the gateway to the idyllic charm of Formentera.
SOME OF THE STANDARD AMENITIES
Professionally decorated | Fully Equipped
Fully furnished | Own storage for the owners
Fill in this form and we will send you the best listings
CO-OWNERSHIP DETAILS | 42 days/year per 1/8th share | Own year-round storage | Price for 1/8th share (you can buy 1-4 shares) | Turnkey fully equipped & furnished | Will be fully upgraded by interior designer
You can let your property to generate income when you are not staying (contact us for exceptions)






100% FINANCE AVAILABLE | CONTACT US FOR MORE INFO
Contact Me
Schedule a showing?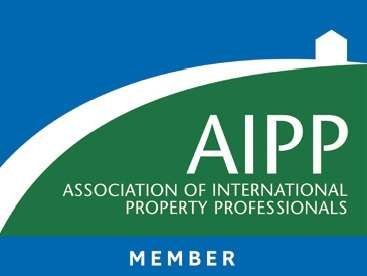 It takes only a minute and we can send you the best properties to fit your requirements.
Similar Listings
Country & Seaside Properties
113,257 €
This luxury one-bedroom apartment, located on the seafront in the harbour of La Savina, of
...
Country & Seaside Properties
Almost Sold Out
342,500 €
Stunning New Villa Near Cala Saona Beach – Fractional Ownership Opportunity Discover
...
Country & Seaside Properties
310,000 €
Welcome to this stunning renovated home located on the picturesque island of Formentera, S
...