Mahon, Menorca | 5-bed villa with extra plot
Co-Ownership | You pay a fraction of the price | You pay a fraction of the running costs and taxes | The smart way to own your second home
100% FINANCE AVAILABLE | SPREAD SHARE PRICE OVER 10 YEARS
Nestled in the coveted area of Coves Noves II, this contemporary villa showcases the epitome of modern luxury. Boasting recent construction and a generous size of 299 m2, this architectural masterpiece stands majestically on a spacious double plot spanning 1,022 m2 (owners could potentially built a 3-bed property on the other plot). With its sleek lines and exquisite polished concrete finishes, this villa captivates discerning eyes with its imposing presence and impeccable design.
Spanning two meticulously planned floors, every room in this villa offers mesmerizing views of the shimmering sea. Step into the ground floor and be greeted by a sun-kissed living room that seamlessly merges indoor and outdoor living. Expansive windows frame panoramic sea vistas, filling the space with natural light and creating an inviting ambience. Accompanying this luxurious living area are four well-appointed double bedrooms, complete with fitted wardrobes and private bathrooms. The convenience of a dedicated laundry room adds to the practicality of this floor. Several of the bedrooms provide direct access to the enchanting garden area, where lush greenery and fragrant blooms create an oasis of tranquillity.
Ascending to the first floor, a world of elegance and refinement unfolds before your eyes. A spacious living-dining room takes centre stage, adorned with large windows that perfectly frame the awe-inspiring sea views. The scene transitions seamlessly as you step onto a terrace with its barbecue, providing the ideal space for outdoor gatherings and al fresco dining. Continuing on this floor, a modern kitchen awaits, boasting an inviting island that beckons culinary creativity. A convenient courtesy toilet adds a touch of practicality. At the same time, a private bedroom with an en-suite bathroom and terrace access ensures the utmost comfort and privacy for residents and guests alike.
Beyond the villa's pristine interiors lies a captivating outdoor haven. The surrounding garden area envelops the entire property, offering a serene sanctuary for relaxation and leisurely strolls. Situated between two streets, this exceptional villa boasts dual access points, enhancing convenience and privacy. Moreover, the expansive plot comes with the coveted license to construct an additional guest house. Imagine the possibilities—an inviting living room, a well-appointed kitchen-dining area, and three stylish bedrooms, each with its own private bathroom. This remarkable feature adds an enticing opportunity for expanding your living space or accommodating cherished visitors in ultimate comfort and style.
Impressive Sea Views: Enjoy breathtaking vistas of the sparkling sea from every room, immersing yourself in the beauty of the coastal surroundings.
Stylish Polished Concrete Finishes: Experience a modern aesthetic and sleek elegance throughout the villa, with polished concrete finishes that exude contemporary sophistication.
Expansive Terrace with Barbecue: Delight in outdoor entertaining and relaxation on the spacious terrace, complete with a barbecue area. Take in the sweeping sea views while hosting memorable gatherings or simply unwinding in the open air.
Double Plot with extra Guest House License: Benefit from the unique advantage of dual access points, ensuring enhanced privacy and convenience. Additionally, seize the opportunity to build an additional guest house on the second plot, featuring a living room, kitchen-dining area, and three private bedrooms with bathrooms, expanding the possibilities for living and hosting loved ones.
Indulge in the pinnacle of contemporary living with this modern villa, where sophisticated design, breathtaking views, and a harmonious blend of indoor and outdoor spaces converge. Your dream home awaits in the coveted enclave of Coves Noves II.
SOME OF THE STANDARD AMENITIES
Professionally decorated | Fully Equipped
Fully furnished | Own storage for the owners
Fill in this form and we will send you the best listings
CO-OWNERSHIP DETAILS | 42 days/year per 1/8th share | Own year-round storage | Price for 1/8th share (you can buy 1-4 shares) | Turnkey fully equipped & furnished | Will be fully upgraded by interior designer
You can let your property to generate income when you are not staying (contact us for exceptions)






100% FINANCE AVAILABLE | CONTACT US FOR MORE INFO
Contact Me
Schedule a showing?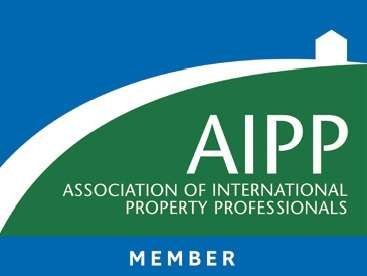 It takes only a minute and we can send you the best properties to fit your requirements.