Mallorca, Sóller | Superb period property
Co-Ownership | You pay a fraction of the price | You pay a fraction of the running costs and taxes | The smart way to own your second home
Discover a beautifully restored townhouse from 1903 in the heart of Sóller, Majorca. With high-end amenities and a prime location, this property is a true gem.
A townhouse from 1903 in Sóller, Mallorca, carefully restored by a local team of renowned restorers to bring it back to its former glory. The restoration was done with great attention to detail, respecting the original architectural elements visible throughout the house while improving its comfort level with high-end contemporary amenities and materials. It is located in the heart of Sóller, one of the historic towns of Majorca, surrounded by the Tramuntana Mountains – a UNESCO World Heritage site. The property is a stone's throw from the town square, a 5-minute bike ride from the port, and 25 minutes from Palma, offering great privacy while being part of the vibrant old town of Sóller.
This 4-story townhouse includes four bedrooms with private bathrooms, all with mountain views. The master suite is on the third floor with a spacious rooftop office nearby and a lounge with views. The ground floor is a delight for entertainment enthusiasts, with an open living space, a heated saltwater pool, an outdoor dining area, a Mediterranean garden, and a charming courtyard. The kitchen comprises natural stone countertops, an original stone sink, and custom-made oak cabinets. The house includes a temperature-controlled wine cellar in the basement and numerous storage spaces.
Townhouse from 1903 restored in the heart of Sóller, Spain, Majorca:
Share of the property available for EUR 538,000
Total price of the property: EUR 3,450,000 (before stamp duty and legal fees)
4 bedrooms and 5 bathrooms
Spacious interior of 385 square meters
Situated on a 250 square meter plot of land.
Private garden
Heated saltwater pool
Garage with electric charging station
Wine cellar
Charming courtyard
SOME OF THE STANDARD AMENITIES
Professionally decorated | Fully Equipped
Fully furnished | Own storage for the owners
Co-Ownership Details | 45 days/year per 1/8th share | Own year-round storage | Price for 1/8th share (you can buy 1-4 shares) | Turnkey fully equipped & furnished | Will be fully upgraded by interior designer
You can let the property to generate income when you are not staying (contact us for exceptions)






Contact Me
Schedule a showing?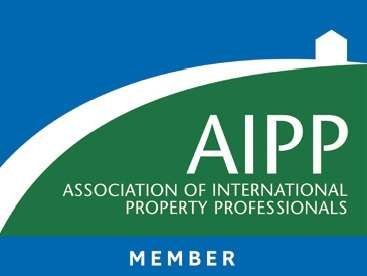 It takes only a minute and we can send you the best properties to fit your requirements.