Ménerbes, Provence | 4-bed country house with pool
Photos are before any renovation/upgrade/furniture updates
Description
Escape to the peaceful countryside of Ménerbes, nestled in the heart of Provence, and discover a home that embodies serenity and charm. With an asking price of EUR 1,760,000 for the full listing or EUR 263,000 for an ⅛ share, this pristine countryside retreat offers a slice of heaven surrounded by rolling hills and breathtaking landscapes.
Perched on the top of a long ridge on the north side of the Luberon mountains, this home offers picturesque views of the surrounding fields, vineyards, and orchards. Ménerbes, one of the most sought-after medieval villages, is just a stone's throw away, allowing you to immerse yourself in the rich history and culture of the region. Conveniently located less than an hour from Avignon TGV Station and Marseille Airport, this location combines tranquillity with accessibility.
Step onto the 7,000 square meter grounds and be enchanted by the beauty of Provence. The ground floor of this Provencal home features three en-suite bedrooms and a utility room, providing ample space for relaxation and privacy. Ascend to the first floor and discover a spacious living room adorned with a fireplace, a well-appointed kitchen, an additional en-suite bedroom, and a guest toilet. The entire house is bathed in natural light, with French doors in every room that open onto various outdoor seating areas on each level, allowing you to fully embrace the idyllic surroundings.
Indulge in the joys of outdoor living on the large landscaped grounds, where you'll find a heated swimming pool surrounded by meticulously manicured lawns and traditional Cyprus trees. Take a refreshing dip in the pool, lounge on the sun-soaked terrace, or simply bask in the serenity that permeates the air. The views of the Luberon serve as a constant reminder of the natural beauty that surrounds you, providing a sense of calm and inspiration.
Additional amenities include a relaxing fireplace, perfect for those cooler evenings, where you can gather around and create lasting memories with loved ones. This countryside home is a true sanctuary, offering the perfect blend of comfort, elegance, and tranquillity.
Discover the beauty of Provence, with its vibrant colours, fragrant lavender fields, and charming villages. Explore the local markets, sample exquisite wines, and indulge in the region's renowned cuisine. This is your opportunity to embrace the peaceful countryside lifestyle that Ménerbes has to offer.
Don't miss your chance to own this remarkable piece of paradise. Immerse yourself in the serenity of Provence and create a lifetime of cherished memories in this peaceful countryside home.
Co-Ownership | You pay a fraction of the price | You pay a fraction of the running costs and taxes | The smart way to own your second home
CO-OWNERSHIP DETAILS | 45 days/year per 1/8th share | Own year-round storage | Price for 1/8th share (you can buy 1-4 shares) | Will be fully upgraded by interior designer
Contact Me
Schedule a showing?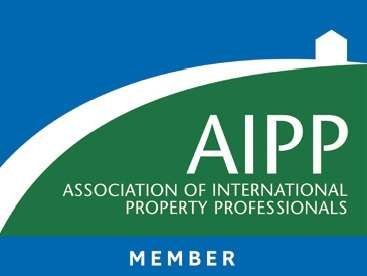 Co-Ownership
Making Luxury Homes Affordable
Discover Fractional ownership for a second home, embrace the dream! At Co-Ownership-Property, our passion for people and real estate knows no bounds. We've been sourcing incredible properties in the best destinations for our global clientele, guiding them to their perfect second home havens.