Formentera Properties for Sale with Fractional Ownership: Your Ultimate Guide
Formentera is a beautiful island located in the Balearic Islands in Spain. It is a popular tourist destination due to its crystal-clear waters and stunning natural scenery. However, for those who are looking for something more permanent, Formentera has a range of properties for sale with fractional ownership options. In this guide, we will explore everything you need to know about Formentera properties for sale with fractional ownership.
Formentera, a Balearic island that once relied on subsistence farming, has transformed into one of the world's most exclusive destinations for property ownership in a mere 70 years. The lack of available properties on the island only adds to its cachet.
What is Formentera Fractional Ownership?
Fractional ownership is a type of property ownership where multiple individuals or entities own a percentage of a property. This allows people to invest in a property without having to purchase the entire property outright. Fractional ownership is becoming increasingly popular in Formentera due to the high property prices and the desire for a more affordable way to own a piece of paradise.
Formentera is a stunning island with no shortage of beautiful spots to explore. Here are the top 5 spots in Formentera that you won't want to miss:
Cap de Barbaria Cap de Barbaria is a rugged, natural area located at the southern tip of the island. It's a popular spot for hikers and nature lovers, as it offers stunning views of the sea and the rocky coastline.
      2. Sant Francesc Xavier Sant Francesc Xavier is the capital of Formentera and is home to several historic landmarks and beautiful architecture. It's a great spot for exploring the local culture and enjoying the island's laid-back atmosphere.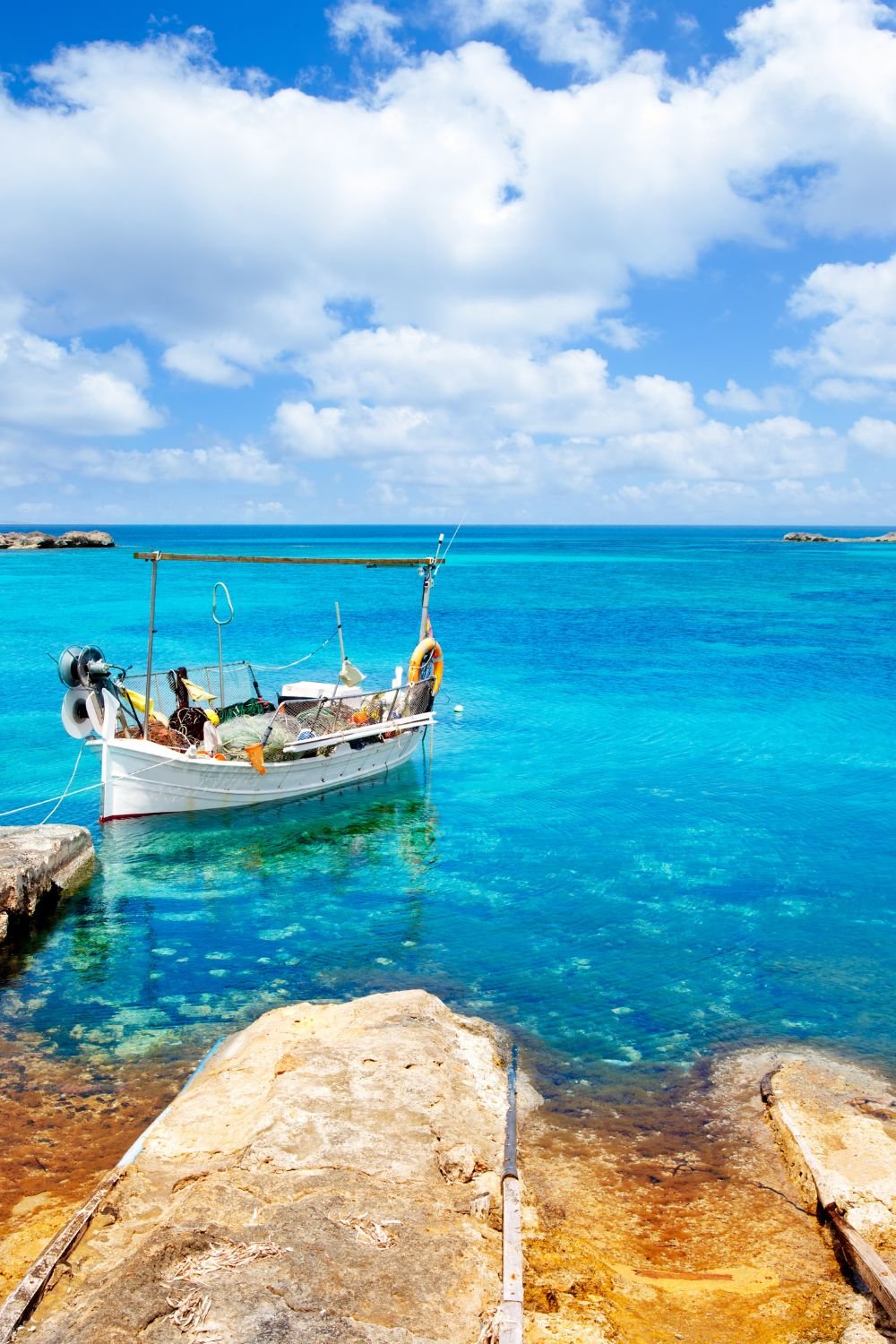 It takes only a minute and we can send you the best properties to fit your requirements.
3.  Ses Illetes Beach Ses Illetes Beach is arguably the most beautiful beach in Formentera. With crystal-clear turquoise waters and white sand beaches, this spot is a true paradise. It's a popular spot for sunbathing, swimming, and snorkeling.
4. La Mola Lighthouse La Mola Lighthouse is a historic landmark in Formentera that offers stunning views of the island and the surrounding sea. The lighthouse is located at the highest point of the island, and visitors can climb to the top for breathtaking views.
5. Es Caló de Sant Agustí Es Caló de Sant Agustí is a picturesque fishing village that is known for its charming atmosphere and stunning views. The village has a beautiful harbor where you can watch the boats come in and out, and there are several great restaurants in the area that serve fresh seafood.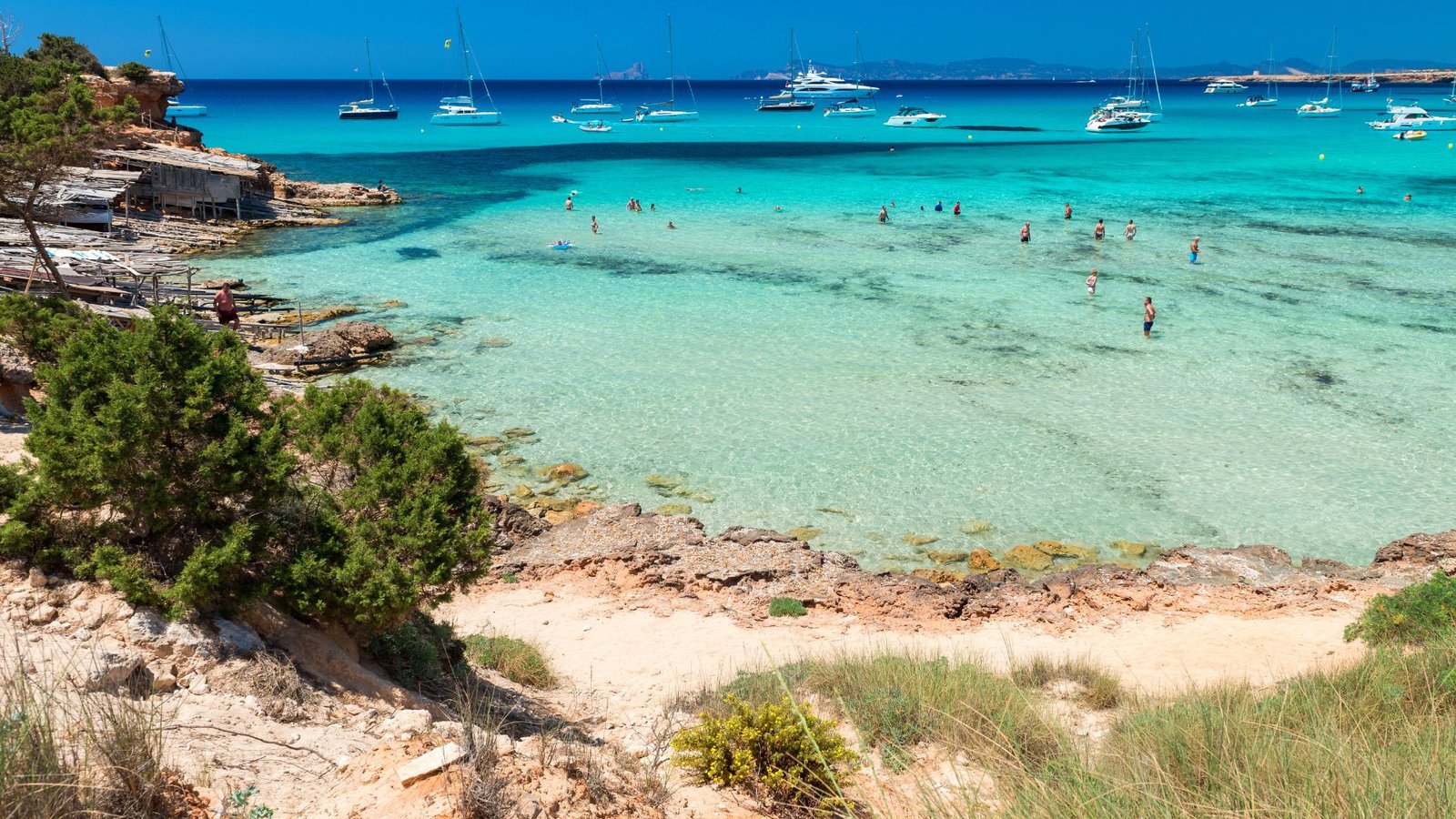 We cannot advertise all our listings for confidentiality reasons. Contact us for full list
see some of our fractional ownership properties in Formentera
Choosing the Right Fractional Ownership Property in Formentera
Contact us for our full selection of properties in Formentera as confidentiality is the essence.
When choosing a fractional ownership property in Formentera, there are several factors to consider. One important factor is location. Formentera has several beautiful areas to choose from, including Es Pujols, Sant Francesc, and La Savina. Consider which location would best meet your needs and preferences.
Another factor to consider is the amenities and services offered by the property. Some fractional ownership properties in Formentera offer luxurious amenities, such as private pools, gardens, and concierge services. Others offer more basic amenities, such as communal pools and gardens.
Country & Seaside Properties
Sold Out
310,000 €
Welcome to this stunning renovated home located on the picturesque island of Formentera, S
...
Featured
Country & Seaside Properties
Join WaitList
Sold Out
355,000 €
Stunning New Villa Near Cala Saona Beach – Fractional Ownership Opportunity Discover
...
Formentera, another beautiful island located in the Mediterranean Sea, is a popular destination for people seeking crystal clear waters, stunning beaches, and rich cultural heritage. However, owning a property in Formentera may be financially out of reach for many. Fortunately, fractional ownership properties in Formentera are becoming increasingly popular among property buyers.
Fractional ownership is an investment structure where several owners (on average five) share the cost and use of a property, which is usually divided into eight parts. It allows people to own a share of a property without the high costs associated with purchasing a whole property and paying the associated running costs and taxes. If you're interested in fractional ownership properties in Formentera, we can provide you with all the information you need to decide if it's the right investment opportunity for you.
Benefits of fractional ownership properties in Formentera include:
An affordable way to own a property in a prime location
Access to luxury properties without the high purchase and maintenance costs
Hassle-free ownership with property management services
Adaptability: why pay the full price for a second home that you will use part-time? Also, non-Spanish residents cannot use their second home for more than six months a year (unless they become Spanish tax residents)
Potential returns on investment through property appreciation
When you only pay an eighth of a property price and maintenance, you can afford to buy two or three homes in different locations for less than the cost of owning one property in one place.
Frequently asked questions about fractional ownership properties in Formentera:
Q: What is the minimum investment required for fractional ownership in Formentera? A: The minimum investment varies depending on the property, but it typically starts from 80,000€ (finance is also available).
Q: Can I use the property when I want? A: Yes, usage rights are typically allocated to each owner based on their share of ownership, and you can book your stays on the mobile app. One 1/8th share gives you 42 days (1/8th/year), and you are also guaranteed time in high season.
Q: What happens if I want to sell my share? A: You can sell your share to another of the co-owners or simply list it on the market. We can also sell it for you.
Q: How are maintenance costs and other expenses managed? A: Maintenance costs and other expenses, such as utilities and tax, are typically managed by the property management company, which collects fees from the owners to cover these costs. It is very transparent, and you only pay the proportion equivalent to your part(s). If you own only one part (1/8th), you only pay 1/8th of the costs and bills.
Q: What are the tax implications of fractional ownership in Formentera, Spain? A: It's important to consult with a tax advisor in your country to understand the tax implications but of course to start with, you will split the tax due on the property based on the number of shares! In Spain, these company structures are optimized tax-wise.
It takes only a minute and we can send you the best properties to fit your requirements.