own today what you could own "some day"
Why Co-Ownership makes more sense today than ever...
In the face of a changing economic environment, the challenges for investors have never been greater.
Access conditions for mortgages are tightening, and many aspiring homeowners are faced with increasing obstacles in financing their projects. Personal contribution is becoming an increasingly heavy requirement, making homeownership a distant dream for many.At the same time, rising inflation erodes savings, prompting the search for higher yields to counteract it. Financial markets, with their recent turbulence, are hardly reassuring. Between a capricious stock market and real estate investment trusts weakened by a declining commercial real estate sector, the search for stability is paramount. Residential real estate, with its reputation as a safe haven, emerges as a comforting alternative. It is in this context that fractional real estate, emerges as an innovative solution, addressing these needs for accessibility, return, and autonomy.
Co-own trophy properties in some of the most famous areas of the world for a fraction of the price.
Co-Ownership
Making Luxury Homes Affordable
Discover Fractional ownership for a second home, embrace the dream! At Co-Ownership-Property, our passion for people and real estate knows no bounds. We've been sourcing incredible properties in the best destinations for our global clientele, guiding them to their perfect second home havens.
Purchasing a second home with fractional ownership can be a great way to enjoy the benefits of owning a luxury home without the full financial commitment and responsibilities of traditional ownership.
Enjoy your superb second home: Once you have completed purchasing your second home with fractional ownership, it is time to start enjoying your new home and build memories with your loved ones!
You will have access to the property for a flexible period of time each year, usually starting from 1.5 months/year, and you will be able to share the costs and responsibilities of ownership with the other owners. See more info here.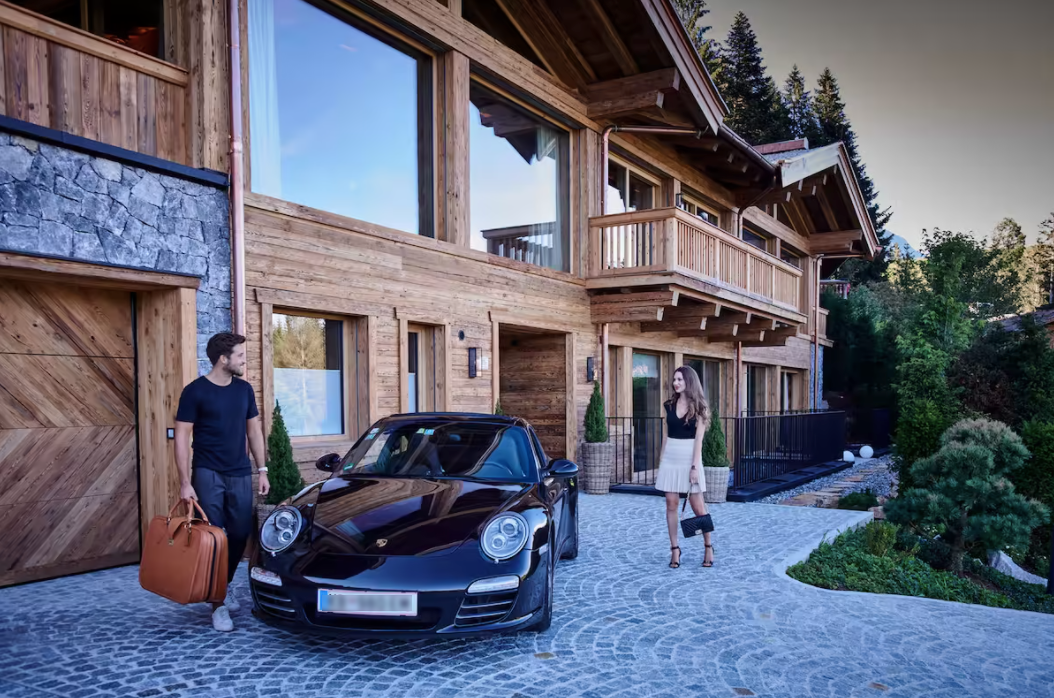 WARNING TO NON-RESIDENT HOMEOWNERS!
Don't forget that on average second homeowners in Europe stay 35 days a year in their holiday home. Also, non-residents can only stay for a maximum of 6 months minus one day each year in a foreign country unless they wish to become tax residents where the second home is located. British clients (outside EU) can only stay 90 days every 180 days inside the EU, therefore, limiting their stays in their second home greatly. Fractional ownership is ideal for all non-residents.
These are the latest co-ownership properties published with featured ones listed first.
169,000 €
Discover this magnificent 19th-century French stately home (will be fully renovated), a hi
...
Brand new 3-bed apartment in a secured residence which is a new-build residence with pool,
...
40,000 €
This property is ideally situated between Argelès town centre and the beaches. The actual
...
137,000 €
THE PROPERTY WILL BE FULLY RENOVATED AND REFURNISHED INSIDE This beautiful 160 sq. m house
...
169,801 €
Fractional Ownership | The Smart Way To Own A Second Home | La Quinta, Palm Springs, Calif
...
165,000 €
Welcome to one of the most private neighbourhoods in Europe: Sotogrande Alto. Introducing
...
Check out the best of our second homes with co-ownership per property type like houses that include villas, ski chalets, period country piles, etc
It takes only a minute and we can send you the best properties to fit your requirements.
Search our properties per search term
Browse our properties per region, town, category or property type.
Buying a holiday home abroad might seem financially unattainable, especially if you can only use your home a few times a year. On average second homeowners use their home only 35-40 days a year. You pay 100% of the purchase price yet use 10%…crazy no?
Happy co-owner in the French Alps
From our first email correspondence with David, we felt well-informed about the options open to us and the process. Through the video calls, it was clear that David is very knowledgeable about his business and he answered all our questions clearly, leading to us being able to make an informed decision to buy. The reservation team were very good about ensuring we had English translations of all documents and that there was someone on all the calls who could translate. We used the ski apartment in La Plagne for a week of fabulous skiing at the start of April. We were really impressed with the chalet and the resort. Have booked for a week in July as well, which we are really looking forward to.Very much enjoyed having the space to welcome family in a property which we would never be able to afford all of. Also, good peace of mind knowing it is being managed for us, especially as we are so far away.
Happy co-owner in Ibiza
As an IT professional based in the UK, I found the opportunity to invest in a property in Ibiza through fractional ownership to be an excellent option. Initially, I had considered acquiring a small 2-3 bedroom apartment due to the high property prices on the island. However, upon exploring the possibilities of fractional ownership, I discovered that my budget could actually accommodate a much more spacious property.I got in touch with the on-site team, who were professional and helpful. The second property I visited was a recently-built four-bedroom villa near Cala Bassa, in the vicinity of San Jose. It occupies over 2,000 sqm of land and includes a pool. The property was amazing, and I found it to be a super good match for my requirements.One of the practical aspects of this investment is the ease of transfer to my children in the future, which is something I value. My family and I spent a pleasant Easter holiday at the villa and have plans to return for a week in August.For anyone in a similar position and considering property investment in Ibiza, I would recommend exploring fractional ownership as it can offer greater value for your budget.
Happy co-owner in Provence
Growing up, my mother, who was of French descent, often took us to Provence, where we would rent an apartment near Mougins. This fostered a deep appreciation for the region and a personal aspiration to own a property there someday. However, the practical aspects of managing a property in France from Manchester, especially considering maintenance and unforeseen issues, seemed like a challenging task.Upon discovering a Provençal villa with a pool situated with fractional ownership near Vence, the decision was easy. The property combined the cultural elements that were nostalgic to me, with the practicality of being manageable from afar.Since the acquisition, my family and I have had a really positive experience staying at the villa. It has proven to be a comfortable and enjoyable space. Our children have also had the opportunity to invite friends over, and the feedback has been superb.For those considering international property ownership, it's worthwhile to look for properties that not only resonate with personal aspirations but are also practical in terms of management and maintenance.
We are here to help give you all the facts you need to make the best choices when making the dream of owning a second home attainable!
You will find a selection of articles about co-ownership in general,  personal experiences and FAQs.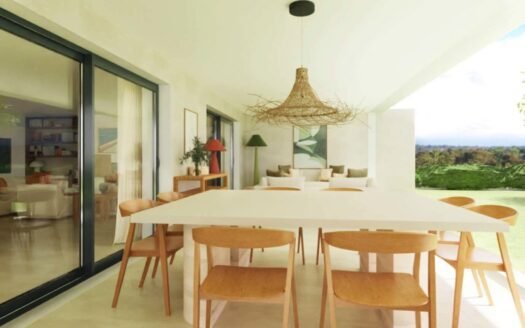 In the realm of sophisticated property investment, fractional ownership emerges as a beacon of innovation and finan
...
Continue reading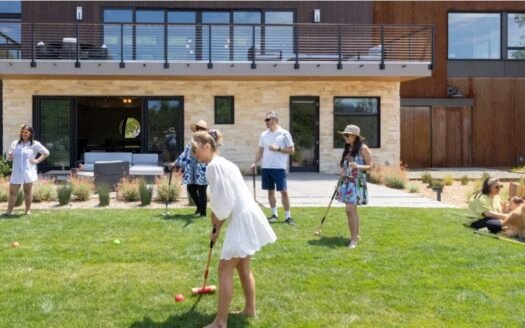 Picture this: your guests arriving to find a haven of comfort in the guest accommodations. Each room is meticulousl
...
Continue reading
Do you know the quintessential holiday destination for young people? That's right, Ibiza, and now you can buy
...
Continue reading