Property template SOLD PRIORITY LIST BANNER 44 days
Co-Ownership | You pay a fraction of the price | You pay a fraction of the running costs and taxes | The smart way to own your second home
Photos are before the renovation/upgrade/furniture update
SOLD OUT | A SHARE IN THIS PROPERTY MAY BECOME AVAILABLE. PLEASE REGISTER TO BE NOTIFIED WHEN A SHARE BECOMES AVAILABLE
222.00 m2m2 LIVING SURFACE
Introducing a luxury penthouse property with pool (and private lift access) on the border of Valderrama golf course in Sotogrande. This exclusive listing offers a truly luxurious living experience. Nestled within stunning boutique urbanization adjacent to the world-famous Valderrama Golf Club, this residence provides an ambiance of elegance and relaxation, where everyday life feels like a perpetual vacation.
Built surface: 222 m2 | Private terraces: 97 m2
Spanning 222 square meters (122 sqm basement), this apartment is a haven of sophistication. Boasting three spacious bedrooms and three modern bathrooms, it caters to both comfort and style. Step onto the beautiful terrace and bask in the sun while admiring the breathtaking views.
As we begin our tour, you'll immediately notice the convenience and privacy offered by the private lift, providing direct access from the garage to the apartment.
Let's explore the expansive three bedrooms, each offering ample space for your comfort. All three bedrooms boast en-suite bathrooms, ensuring convenience and privacy for everyone. Additionally, you'll find plenty of storage throughout the apartment, allowing you to keep your living space organized and clutter-free.
As we move into the living room and dining area, you'll be delighted by the open layout, perfect for entertaining guests or spending quality time with loved ones. The separate kitchen adds to the functionality and convenience of the space. From here, step out onto the extensive terrace spanning over 40 square meters, providing an ideal setting for hosting gatherings or simply enjoying the outdoors in privacy.
Bedrooms 1 and 2 also offer access to an additional private terrace, measuring 35 square meters. Imagine waking up and stepping outside to bask in the fresh air and soak up the morning sun.
This apartment is designed with your comfort and convenience in mind. In addition to the three en-suite bathrooms, there are also two separate WCs, ensuring that everyone's needs are met. A laundry room is also included, making household tasks a breeze.
The highlight is undoubtedly the extensive swimming pool, offering a serene retreat within the privacy of your own home.
This exclusive development consists of only six buildings with a total of 34 exclusive residences that surround a large swimming pool nestled amidst beautiful gardens. These residences are finished to a very high standard and are similar in size to villas, with built-up areas ranging from 313m² to 690m².
All the residences have access from the underground garage via a private elevator to each building and are equipped with the latest in home automation and security systems. These comfortable and luxurious homes boast top-quality features, including air conditioning, central heating, fully equipped kitchens, marble floors throughout the house, secure entry, and 24-hour service. Additionally, they offer electric blinds, fitted wardrobes, and high-quality appliances and fixtures.
Immerse yourself in the cutting-edge technology and security systems that adorn this residence, delivering the pinnacle of home automation and ensuring your complete comfort and safety. Every detail has been meticulously designed to provide an unparalleled living experience, allowing you to indulge in the opulent lifestyle you deserve.
To truly experience the grandeur of this property, we invite you to explore the video and gallery showcasing its remarkable features. Prepare to be captivated by the essence of luxury that defines this exceptional home.
Don't miss this opportunity to elevate your living standards and embrace a life of refined splendour.
The Real Valderrama Golf Course, nestled in the picturesque surroundings of Sotogrande, is renowned as one of the finest golfing destinations in the world. With its immaculate fairways, lush greens, and breathtaking vistas, this legendary course has hosted prestigious tournaments such as the Ryder Cup and the Volvo Masters. The area surrounding Valderrama exudes an air of exclusivity, with luxurious residential communities and upscale amenities. Sotogrande itself is an elegant and sophisticated enclave, offering a wealth of leisure activities, fine dining establishments, and upscale shopping options. From world-class golfing to a vibrant social scene, the Valderrama Golf Course and its surrounding area offer an unparalleled lifestyle for golf enthusiasts and discerning residents alike.
SOME OF THE STANDARD AMENITIES
Professionally decorated | Fully Equipped
Fully furnished | Own storage for the owners
Co-Ownership Details | 44 days/year per 1/8th share | Own year-round storage | Price for 1/8th share (you can buy 1-4 shares) | Turnkey fully equipped & furnished | Will be fully upgraded by interior designer
You can let the property to generate income when you are not staying (contact us for exceptions)
Contact Me
Schedule a showing?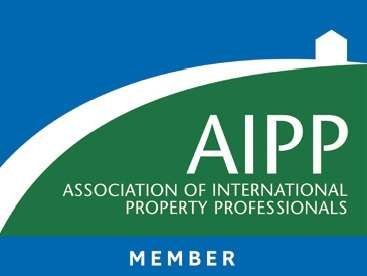 Similar Listings
Country & Seaside Properties
Last Parts Available
91,498 €
Situated in an exceptional neighbourhood of Sotogrande (the Marina), this remarkable apart
...
Country & Seaside Properties
Sold Out
98,000 €
Imagine living surrounded by lush nature in a contemporary architecture house, with all th
...
It takes only a minute and we can send you the best properties to fit your requirements.