Whether you want to sell your entire home or right-size your ownership, we offer competitive and flexible options.
Sell us your wow-worthy home
We buy high-end, turnkey homes in top second-home destinations.
We select remarkable second homes in sought-after destinations like the French Alps, the South of France, the Balearics and Costas in Spain as well major cities like Paris, Madrid, Barcelona and Valencia.
These are some of the features we look for when selecting a whole home. In case of partial ownership where you keep 50% or more of the property, it is on a case per case scenario.
High-end. We see the most buyer demand for homes two to three times higher than the area's median home value.
Turnkey. The home shouldn't need major renovation or repairs. We will restyle the home with a professional designer, but it should be in move-in-ready condition. 
Desirable destinations. Our homes are in or near popular second-home destinations. Most are within driving distance of major metropolitan areas or accessible from nearby airports. 
Similar to area homes. We buy homes in neighbourhoods with other top-tier vacation properties and a vibrant community of second homes. 
Premium amenities. Think hot tubs, chef's kitchens, pools, roof decks or outdoor kitchens, sauna, depending on the region and climate.
"Wow" factor. The home should look great in photos and even better in person.
Luxurious but livable. The home should feel special without sacrificing comfort or ease. Owners should be excited to show off their home, but equally comfortable just enjoying time there with family and friends.
Modern. Styles can range from industrial to mountain lodge-style, depending on the location, but homes should be newer, with modern conveniences, or recently updated.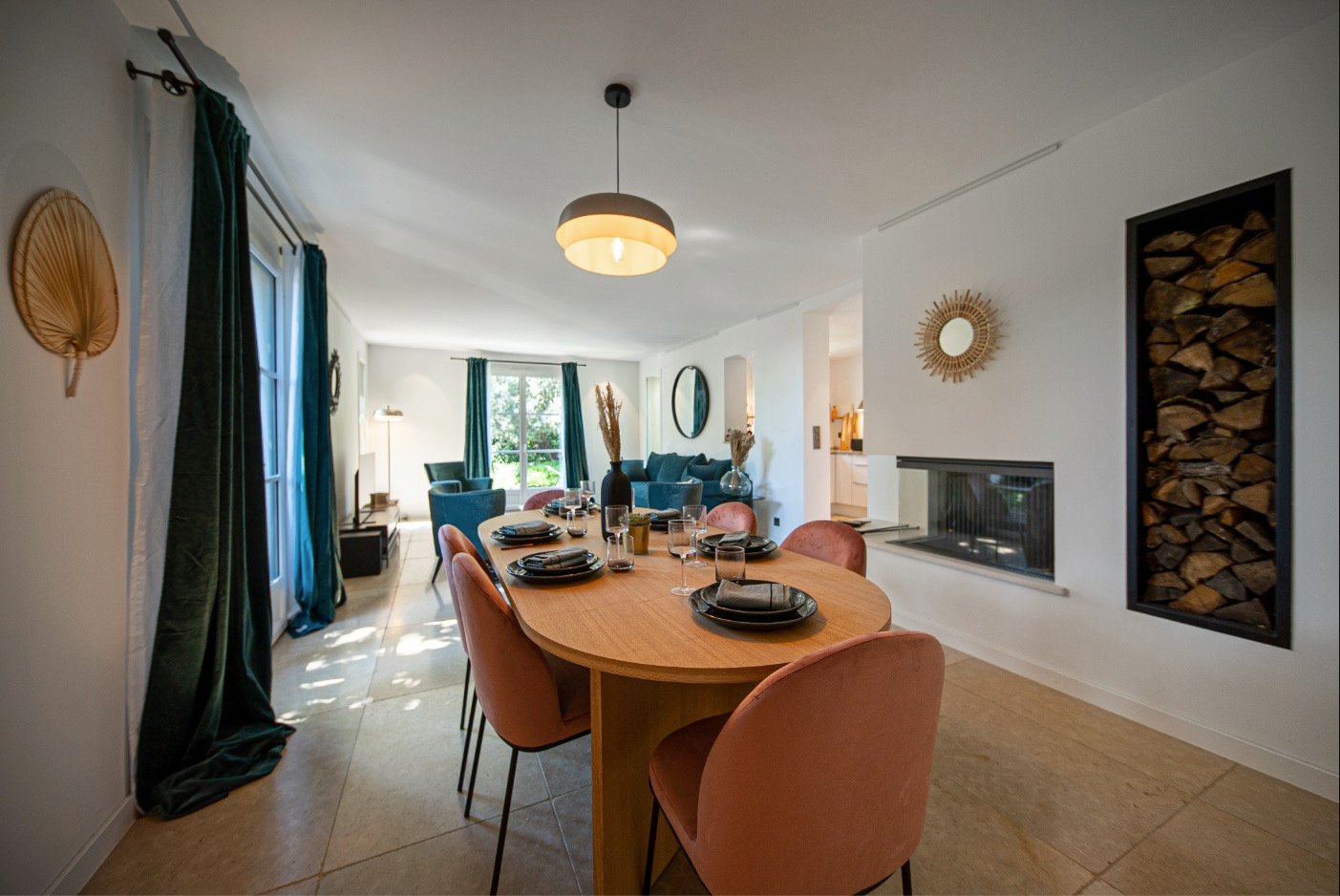 I wish to sell my 3-bed apartment in Marbella New Golden Mile and keep half of it.
My apartment is located in a private urbanizacion with a communal pool and mature gardens. I realise now that all the service charges, utility bills and taxes all add up and I need to reduce my expenditure. The market value at the moment is 480,000€ and I wish to keep 50% of the apartment, that is 4 shares out of the 8 shares held in the new limited company holding the property. Each of the four shares for sale (I am keeping four for myself) is valued at 60,000€ each + fees to set up the limited company + any upgrade/new furniture needed for the property. Each share equals 1/8th of the property, giving you 1/8th of the year to stay there (6 weeks or 42-44 days/year).Example:If you keep 50% of your apartment (4 shares), that gives you 6 months/year of personal use. You also receive 240,000€ from the other co-owners buying the remaining four shares (each valued at 60,000€ + fees). And you now pay only 50% of all the running costs/taxes. You can still let your property through the property manager and earn rental income when not using all your allowance.
You can decide further down the line to sell more of your four shares and keep only one or simply sell all your shares. If you sell your remaining shares in 5 years' time you will sell at market value then. So, imagine the apartment is now worth 600,000€ you could sell each at 75,000€. Another option would be to transfer the shares to your children or grandchildren or anyone you wish to.