Unveiling the Allure of Costa Brava: Fractional Ownership, Coastal Charms, and Culinary Delights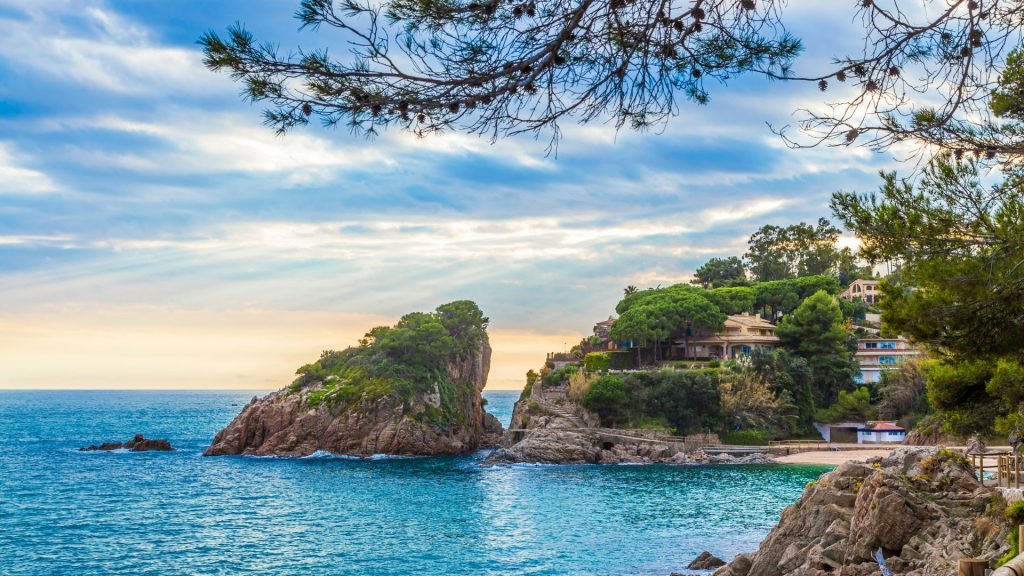 Welcome to the captivating world of the Costa Brava, a region where stunning landscapes, rich history, and delectable cuisine intertwine. In this extensive blog post, we invite you to embark on an immersive journey of discovery as we delve into the allure of fractional ownership opportunities, the enchanting towns of Begur and Calella De Palafrugell, and the tantalizing culinary delights that await you in this Mediterranean paradise.
Enchanting Towns of Begur and Calella De Palafrugell
Within the Costa Brava region, the towns of Begur and Calella De Palafrugell beckon with their historical richness, captivating coastal beauty, and authentic charm. Begin exploring Begur, where the medieval castle, Castell de Begur, stands as a testament to the town's past. Embark on a journey through history as you wander the castle's walls, enjoying breathtaking panoramic views of the surrounding coastline.
Begur is also renowned for its collection of captivating beaches. Sa Riera, with its golden sands and turquoise waters, invites sun-worshippers and water sports enthusiasts alike. Aiguablava, nestled in a picturesque bay, enchants visitors with its crystal-clear waters and stunning natural surroundings. Sa Tuna and Fornells, with their secluded coves, offer an idyllic escape for those seeking tranquillity and a chance to immerse themselves in the beauty of the Costa Brava's rugged coastline.
In Calella De Palafrugell, a traditional fishing village, experience the true essence of Mediterranean charm. Stroll along its narrow streets lined with whitewashed houses adorned with colourful flowers. Explore the waterfront and admire the fishing boats bobbing in the calm waters. Fractional ownership opportunities in this picturesque hamlet offer the chance to own a fraction of a designer villa, where you can enjoy the tranquillity of the neighbourhood and the vibrant culture of the town centre.
Gastronomic Delights of the Costa Brava
Prepare your taste buds for a tantalizing adventure through the flavours of the Costa Brava. The region's culinary heritage is a fusion of fresh ingredients, traditional recipes, and Mediterranean influences. Indulge in the iconic Suquet de Peix, a flavorful fish stew brimming with the bounty of the Mediterranean Sea. Experience the heartwarming flavors of Escudella i Carn d'Olla, a hearty Catalan stew that combines various meats and vegetables in a comforting broth. And no culinary journey in the Costa Brava is complete without savoring the velvety goodness of Crema Catalana, a creamy custard dessert with a caramelized top that will leave you craving more.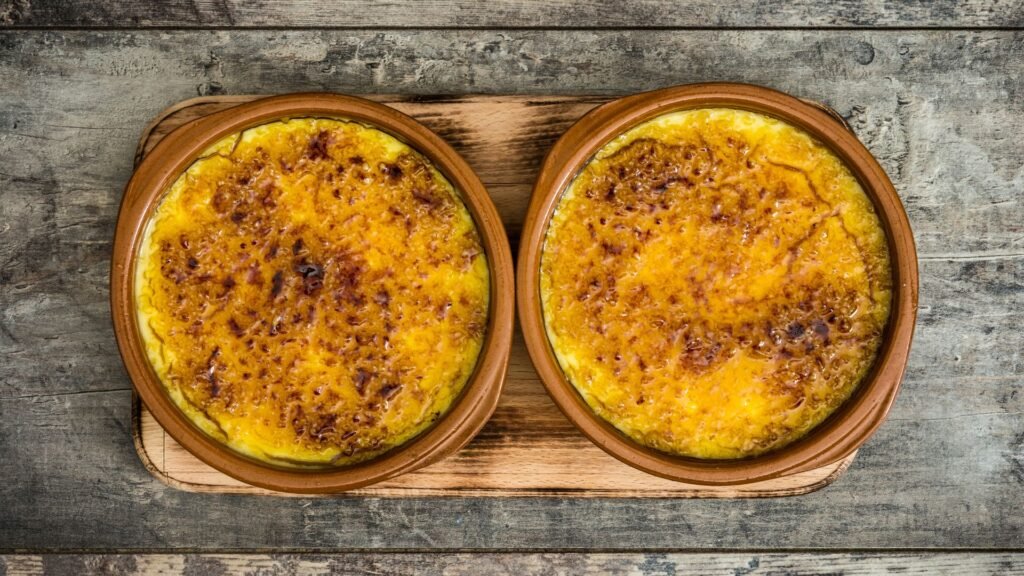 Fractional Ownership in Costa Brava
Fractional ownership opens the door to owning a slice of paradise on the Costa Brava for a fraction of the price. Imagine co-owning a luxurious 4-bedroom villa nestled in the picturesque coastal town of Calella De Palafrugell.
This exclusive opportunity allows you the dream of owning a lavish retreat in this enchanting region more accessible than ever.
Costa Brava's Best Beaches
No visit to the Costa Brava would be complete without exploring its stunning beaches. Here are the top five must-visit beaches in the region:
Platja de Aiguablava (Begur): Nestled in a picturesque bay, Platja de Aiguablava is a true gem of the Costa Brava. With its crystal-clear turquoise waters and pristine golden sand, this beach offers a slice of paradise. Surrounded by rugged cliffs and lush greenery, it's an ideal spot for sunbathing, swimming, and enjoying the breathtaking coastal scenery.

Sa Riera (Begur): Sa Riera is a spacious and family-friendly beach characterized by its wide stretch of golden sand. Backed by a charming promenade lined with cafes and restaurants, it offers a delightful setting for a leisurely day at the seaside. The calm waters make it perfect for swimming and snorkeling, while the surrounding pine forests provide shade for those seeking a break from the sun.

Platja de Tamariu (Palafrugell): With its idyllic setting and laid-back atmosphere, Platja de Tamariu is a favorite among locals and visitors alike. The horseshoe-shaped bay is framed by rocky cliffs, creating a picturesque backdrop. The beach's fine sand and shallow waters make it ideal for families, and its waterfront promenade offers an array of dining options to satisfy your taste buds.

Platja de la Fosca (Palamós): Located in the town of Palamós, Platja de la Fosca is a spacious and lively beach that caters to all types of beachgoers. Its wide expanse of golden sand, clear waters, and gentle waves make it popular for various water sports activities. Additionally, the beach is well-equipped with amenities such as showers, sunbeds, and beach bars, ensuring a comfortable and enjoyable experience.

Cala S'Alguer (Palamós): Tucked away in a small cove, Cala S'Alguer is a hidden gem on the Costa Brava. This secluded pebble beach is surrounded by colorful fishermen's houses, creating a picturesque and traditional atmosphere. The crystal-clear waters are perfect for snorkeling, allowing you to discover the vibrant marine life beneath the surface. Cala S'Alguer's natural beauty and tranquility make it a peaceful escape from the bustling tourist areas.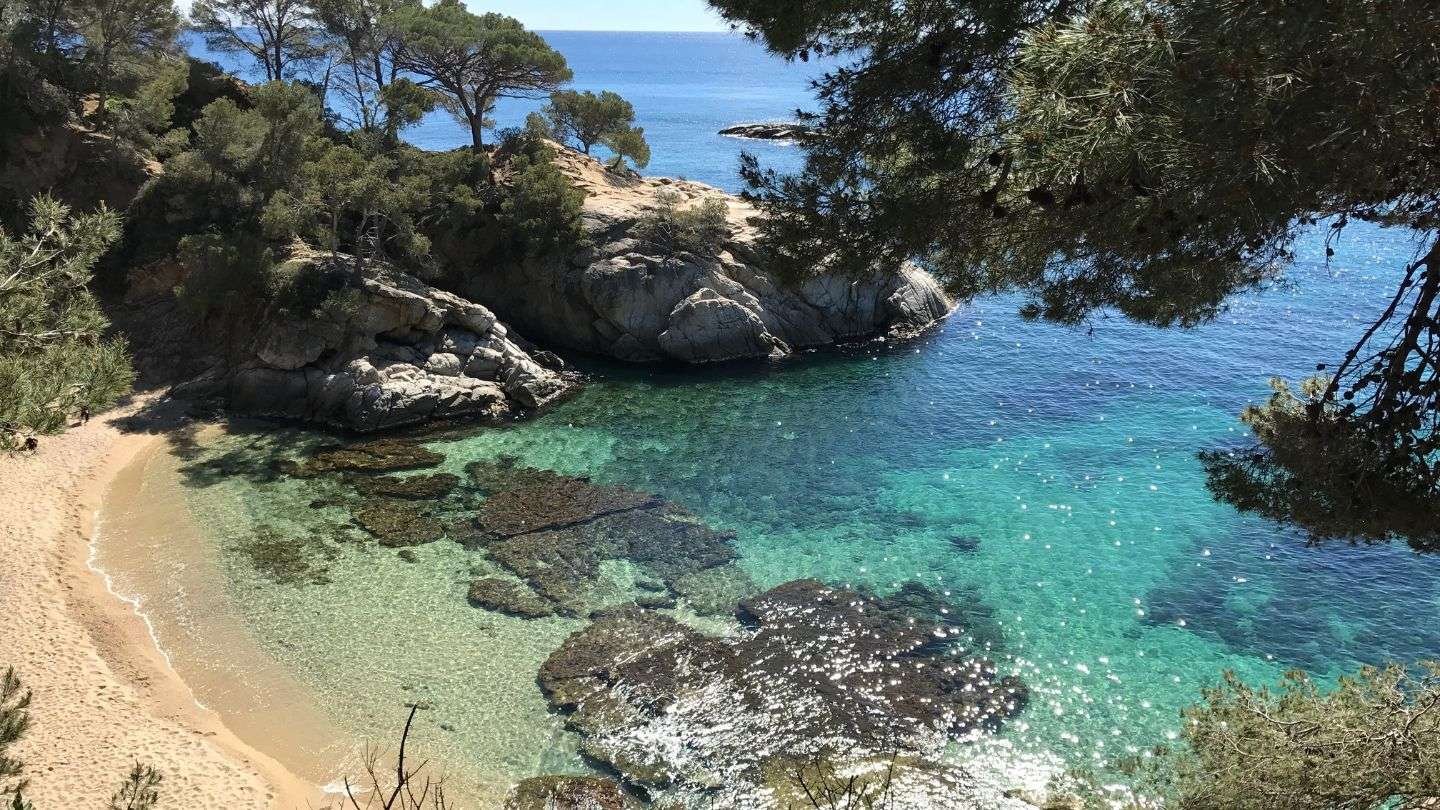 Co-Ownership
Making Luxury Homes Affordable
Discover Fractional ownership for a second home, embrace the dream! At Co-Ownership-Property, our passion for people and real estate knows no bounds. We've been sourcing incredible properties in the best destinations for our global clientele, guiding them to their perfect second home havens.