Living the Dream in Barcelona's Heart With Fractional Ownership
Are you ready to experience the vibrant and captivating lifestyle of Barcelona's city centre? The districts of Eixample and Diagonal, known for their architectural marvels, bustling streets, and rich cultural tapestry, offer an extraordinary urban living experience that will leave you mesmerized. And if you're looking to own a piece of this paradise, consider the smart choice of a 1/4th share in a property – offering you double the time each year to soak in the Barcelona charm. Check our co-ownership properties in the Barcelona centre
Discover Eixample and Diagonal
Imagine strolling along tree-lined avenues with stunning Modernist buildings as your backdrop. This is Eixample, where the architectural genius of Antoni Gaudí graces the streets, including his masterpiece, La Sagrada Família. Diagonal, on the other hand, is a thriving district known for its technological innovation, upscale amenities, and proximity to the beach. Together, they offer the best of Barcelona at your doorstep.
A World of Possibilities
Living in the heart of Barcelona means being surrounded by a myriad of cultural, culinary, and recreational experiences. You can explore the city's history in the Gothic Quarter, savour mouthwatering tapas in the lively El Raval district, or soak up the sun on the beautiful Barceloneta Beach. Don't forget the world-class shopping in Passeig de Gràcia or the electrifying nightlife in the trendy Poblenou area.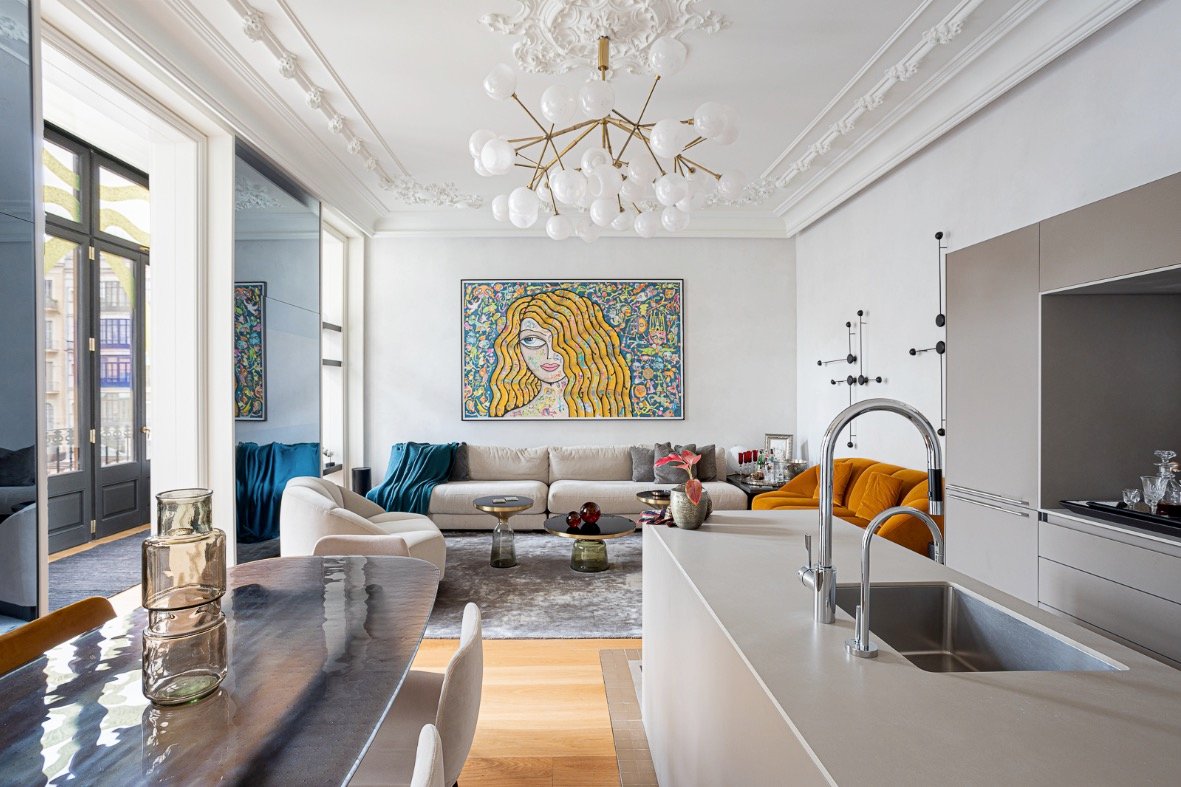 The 1/4th Share Advantage
Now, let's talk about the clever choice of a 1/4th share in a property. Unlike 1/8th shares, 1/4th shares grant you double the time each year – a generous three months. This extended stay allows you to truly immerse yourself in the Barcelona experience, whether it's for work, leisure, or both. Plus, you get the opportunity to share the costs and responsibilities of property ownership, making it a smart and affordable way to own your piece of this vibrant city. Check our properties.
Investing in Your Barcelona Dream
Owning a 1/4th share in a property in Barcelona's centre not only opens the door to an incredible lifestyle but also serves as a wise investment. Barcelona's property market has shown consistent growth, making it a promising choice for real estate investment. And with the option to share the property's expenses, it becomes an accessible and strategic financial move.
In conclusion, living in the heart of Barcelona, in Eixample or Diagonal, is a dream come true for urban enthusiasts and culture lovers alike. By opting for a 1/4th share in a property, you're not only securing your own piece of this paradise but also ensuring you have ample time to explore, enjoy, and invest in one of Europe's most dynamic and beautiful cities. Barcelona is calling – will you answer?