Resale of co-ownership shares can bring massive short term return
In today's financial landscape, characterized by modest returns on many investments and surging inflation, is it possible that acquiring a fractional share in a property offers some of the most compelling returns currently available in the market? Furthermore, consider the unique advantage of such an investment: the ability to enjoy a minimum of 1.5 months annually in a luxury second home with your loved ones, until you decide to sell your share.
The proposition is straightforward: invest in a high-end property located in a sought-after real estate area at just a fraction of its full market value. Relish its offerings at your leisure, and capitalise on your investment when the time is right. As evidenced by the impressive 43% return observed in Hilton Head, South Carolina, USA over a mere two-year span, the potential for profit is substantial.
The Rise and Shine of Co-Ownership Properties in the USA
The property market is an ever-evolving landscape, dotted with trends that come and go. But occasionally, a trend emerges that not only stays but thrives. In the mature market of the USA, co-ownership properties (also called fractional ownership properties), especially in luxury destinations, have established themselves as not just a passing trend, but a lucrative investment opportunity. And with companies like Pacaso (check our properties with them here) leading the charge, the returns on such investments have been nothing short of remarkable.
Exploring Co-Ownership Benefits
At its core, co-ownership allows multiple parties to share the ownership of a single property. This model, especially for second homes or vacation properties, offers an attractive solution for many. Instead of shouldering the entire financial burden and responsibility of a luxury property, owners can enjoy their slice of paradise for a fraction of the cost. And as recent trends indicate, this fractional ownership isn't just affordable; it's profitable.
Staggering Resale Value Gains
Western USA destinations have seen a noticeable spike in the resale values of co-ownership properties. Telluride in Colorado, along with Napa and Sonoma in California, witnessed a whopping 23% increase in resale prices from June 2021 through August 2023. Such impressive numbers aren't just confined to the west. Hilton Head, S.C., in particular, recorded a staggering 43.1% gain in resale prices in less than two years, marking it as the highest resale gain in the company's history.
Pacaso: Pioneering the Co-Ownership Realm
San Francisco-based Pacaso, a titan in the co-ownership marketplace, recently unveiled its 2023 marketplace resale report. Their findings further solidify the allure and potential of the co-ownership model. Historically, Pacaso homes have seen resale gains exceeding 10% from the time of the ownership interest purchase to the time of reselling. Their presence in ten prominent resale markets, ranging from Hilton Head, S.C., to Lake Tahoe, Calif., further exemplifies the robust returns that luxury properties can yield.
Operating in 40 destination communities worldwide, Pacaso has built a thriving community of over 1,500 satisfied co-owners. With an impressive cumulative revenue surpassing $1 billion from Pacaso home real estate, they've proven the vitality and potential of the co-ownership model.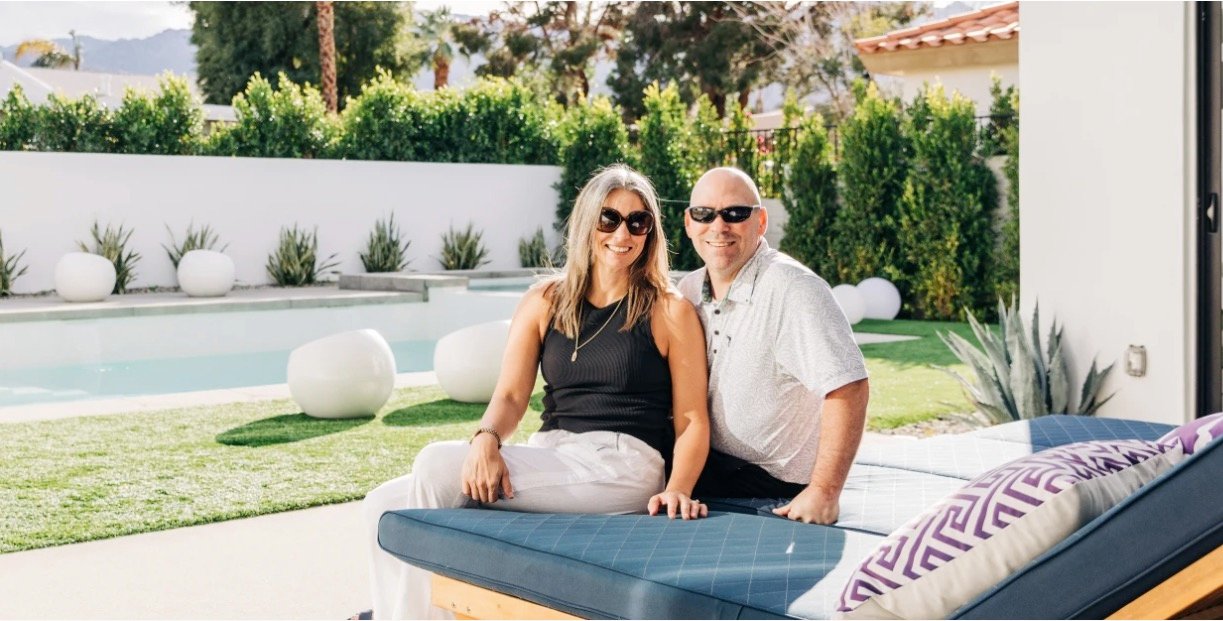 Bright Future Ahead
Interestingly, the success and satisfaction rate among Pacaso homeowners is high, with 75% of them expressing a strong interest in co-owning a Pacaso home again in the future. Such numbers indicate that the co-ownership model is not just a fleeting trend but has carved its niche in the real estate industry.
In conclusion, the US real estate market, especially in luxury destinations, has shown that co-ownership is not just a viable alternative but a thriving, profitable venture. With soaring resale values and a strong inclination of owners towards reinvesting, co-ownership properties in the USA have a bright and promising future ahead.
Streamlined co-ownership experience unlocks opportunities for owners, buyers and sellers
Western destinations such as Telluride, Colo., 

Napa

, and 

Sonoma, Calif.

, experience more than 23% resale price increase from 

June 2021

 through 

August 2023

Hilton Head, S.C. resale saw greatest resale gains in company history with a 43.1% gain in less than two years
75% of the reselling Pacaso owners express a strong interest in co-owning a Pacaso home again in the future
SAN FRANCISCO, Sept. 12, 2023 /PRNewswire/ — Pacaso, the leading technology-enabled real estate marketplace that helps people buy and co-own a luxury second home, today released its 2023 marketplace resale report. Pacaso homes have historical resale gains from the time of the ownership interest purchase to the time of reselling of more than 10%. In Pacaso's ten most prominent resale markets – from Hilton Head, S.C. to Lake Tahoe Calif. – these luxury properties yield impressive returns. The industry leader in co-ownership operates in 40 destination communities worldwide, boasting a community of more than 1,500 happy owners and an impressive cumulative revenue of more than $1 billion from Pacaso home real estate in their extensive portfolio.
In Pacaso's marketplace, the co-ownership leader experiences an impressive average historical resale gain exceeding 10%. Hilton Head, S.C., leads at a staggering 43.1% resale gains, followed closely by Telluride, Colo., with 25.7%. Napa and Sonoma, Calif., continue the trend with an impressive resale of 23.1% share price increase. Further west, Pacaso's communities in Palm Springs, Calif., Park City, Utah, and Malibu, Calif., each achieve robust historical price increases of more than 17%. Fort Lauderdale, Fla., also stands out with 16.3%. These figures highlight the marketplace's remarkable success, especially in Western second home markets.
"The markets within our vibrant marketplace are frequently characterized by listing prices that may be out of reach to many aspiring second home owners," said Pacaso CEO and Co-Founder Austin Allison. "Our co-ownership model not only reduces the entry threshold for buyers to access these coveted destinations but with Pacaso, it's easy to get in, a breeze to own, and easy to get out. All parts of the process are streamlined. Buyers have confidence that, if life changes, they can sell their Pacaso with ease, and historical data shows it's not just a sale—it's a gain! A win all around."
Pacaso facilitates a seamless resale process offering owners flexibility and simplicity. Owners can sell their ownership interest at any time, with the option to set their desired price based on a comparative market analysis provided by a dedicated Pacaso resale expert. Pacaso taps into an existing pipeline of buyers and comprehensively markets the home on the Pacaso marketplace and third-party websites. With a growing demand for the unique co-ownership model, many Pacaso homes have an extensive waitlist of eager potential buyers. Dedicated resale experts provide regular sales updates, ensure a swift closing process, streamlining the resale journey.
"A remarkable three of the four reselling owners express a strong interest in co-owning a home again in the future, reaffirming our belief that co-ownership not only offers financial benefits but also provides for an enjoyable ownership experience and brings the family together," continued Austin Allison. "The primary driver for our resales is that some homeowners aren't utilizing the property as frequently as anticipated. Our model empowers owners to tailor their ownership to their lifestyles, making Pacaso an appealing choice for those looking to align their ownership with their actual usage."
For added flexibility, Pacaso owners also have the option of Home Transfer Benefit™ which allows owners to switch their ownership to a different Pacaso home within their first year of ownership, without hassle.