Unmissable reasons to buy a fractional ownership property on the Costa del Sol
If you love the sun, we have found the perfect destination for you. It's definitely time for you to go on vacation in Costa del Sol. The name itself explains it all! The sun shines for 325 days a year, no matter if it's summer or winter. Forget about the headache of the seasons with this paradise-like and spectacular site. The typical cuisine of southern Spain, the views of the Mediterranean Sea and the warmth of Andalusia are waiting for you so you can buy your second home.
What are you waiting for to make it a reality?
Why visit Costa del Sol?
You may have heard its name, but today you will see why Costa del Sol has the tourism it has today.
A place where the sun shines for 90% of the year cannot go unnoticed. Costa del Sol is preferred by both Spanish and foreigners who want to forget the snow and the gray autumn that covers much of the old continent.
With so much sun, in this destination, the days are longer, so you can use the time to your advantage to walk through its beaches, natural monuments and historical center that will make you remember your origins.
Its tourist potential is such that many people are buying a second home in Costa del Sol, which means that it is time for you to see it from another perspective.
Are you brave enough to see what secrets it has for you?
What can I do on the Costa del Sol?
There are many things you can do in Costa del Sol. Some of them are:
Visit Malaga
Malaga is one of the most important cities in the Autonomous Community of Andalusia. Costa del Sol borders with it, so in less than 10 minutes you will be able to see everything it has for you.
It is considered one of the most welcoming cities in the country because it combines tourism with the culture and typical cuisine of the area.
The Alcazaba, the Roman Theater and the Picasso Museum are some of the most visited attractions today. In addition, if you love seafood you can go to the fisherman's neighbourhood and eat a good plate of sardines.
There is also the famous La Rosaleda stadium, where Málaga CF plays and who has reached the quarter-finals of the Champions League.
Go to Sotogrande (check our properties in Sotogrande)
Sotogrande is a luxurious residential area located in the province of Cadiz, on the southern coast of Spain. Known for its exclusive marina, private golf courses, and high-end real estate, Sotogrande is a popular destination for the wealthy and famous. The marina is a hub of activity, with a variety of restaurants, bars, and shops. It's also home to many luxury yachts and boats.
Sotogrande also boasts several world-class golf courses, including the renowned Valderrama Golf Club, which has hosted the Ryder Cup and other major international competitions. The area is also known for its equestrian facilities, with several polo clubs, including the famous Santa Maria Polo Club, which hosts the annual Sotogrande Open Polo Tournament.
Sotogrande is also home to a wide variety of residential properties, from apartments and townhouses to large villas and palatial estates, many of which are gated communities with private security. The area is also known for its natural beauty, with miles of sandy beaches, protected wetlands, and an array of wildlife. Whether you're looking to play golf, enjoy the beach, or simply relax in a luxury home, Sotogrande has something to offer everyone.
Marbella is a charming coastal city located in the heart of the Costa del Sol in southern Spain. Known for its luxurious resorts, picturesque beaches, and elegant marina, Marbella is a popular destination for both tourists and second-home owners. Visitors can stroll along the Golden Mile, a stretch of coastline that is home to some of the most prestigious resorts and real estate in the area. The Old Town of Marbella, or "Casco Antiguo", is a charming maze of narrow streets and whitewashed houses, lined with traditional Spanish restaurants and boutiques. The city also offers a wide variety of outdoor activities, such as hiking, cycling and water sports. Visitors can also enjoy the nightlife scene, with a variety of clubs, bars and entertainment venues. Marbella is also home to the famous Puerto Banús marina, which is a must-see destination for luxury shopping and people-watching. With so much to see and do, Marbella is the perfect destination for a relaxing holiday, an adventure or simply a getaway from the cold weather.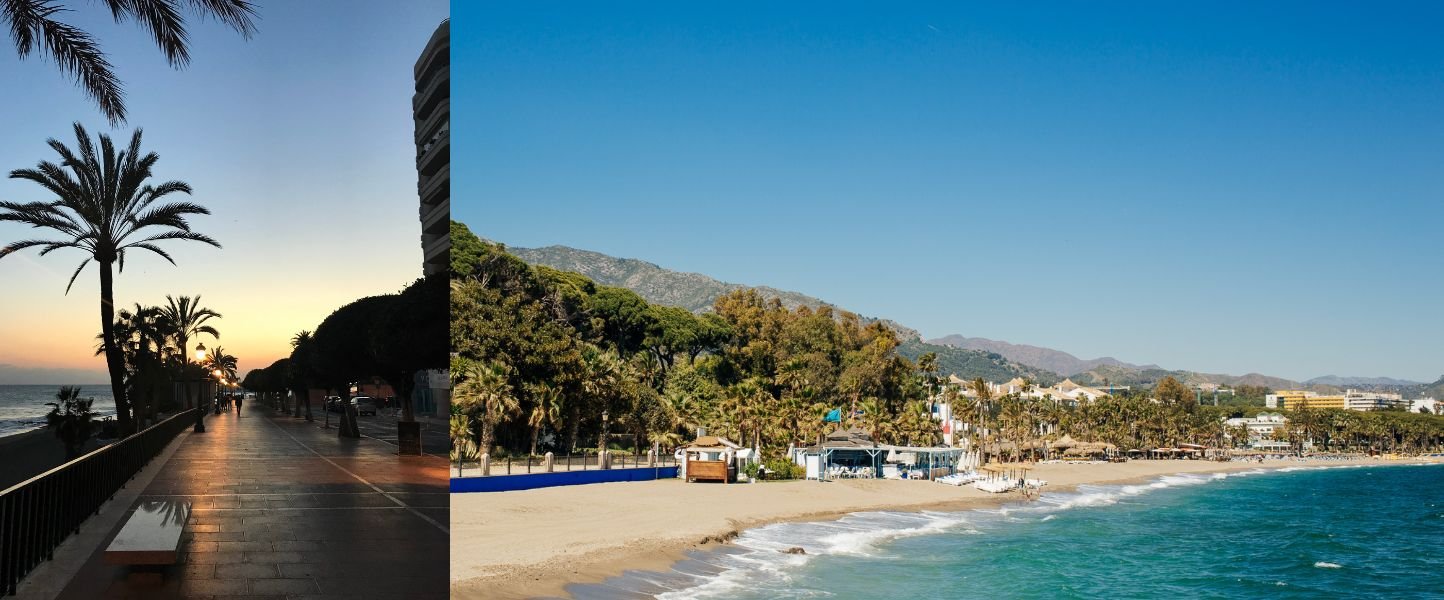 Go on a boat trip
One of the best ways to see Costa del Sol is by taking a boat trip along the coast. You can choose from a variety of options, such as a catamaran trip, a glass-bottom boat tour, or even a luxury yacht. This way you can enjoy the crystal-clear waters of the Mediterranean Sea, the stunning coastline, and the beautiful beaches from a different perspective.
Play golf
Costa del Sol is known as the Costa del Golf, as it is home to more than 60 golf courses. If you are a golfer, you will find some of the best golf courses in Europe here, such as the Valderrama Golf Club, the Aloha Golf Club and the Marbella Club Golf Resort.
In summary, Costa del Sol offers a perfect combination of sun, sea, culture, and gastronomy. It's the perfect destination for a relaxing holiday, an adventure or simply a getaway from the cold weather. With so many things to do and see, it's easy to see why Costa del Sol is a top tourist destination.