Your Slice of Parisian Elegance on the Rive Gauche: Pied-a-Terre The Co-Ownership Way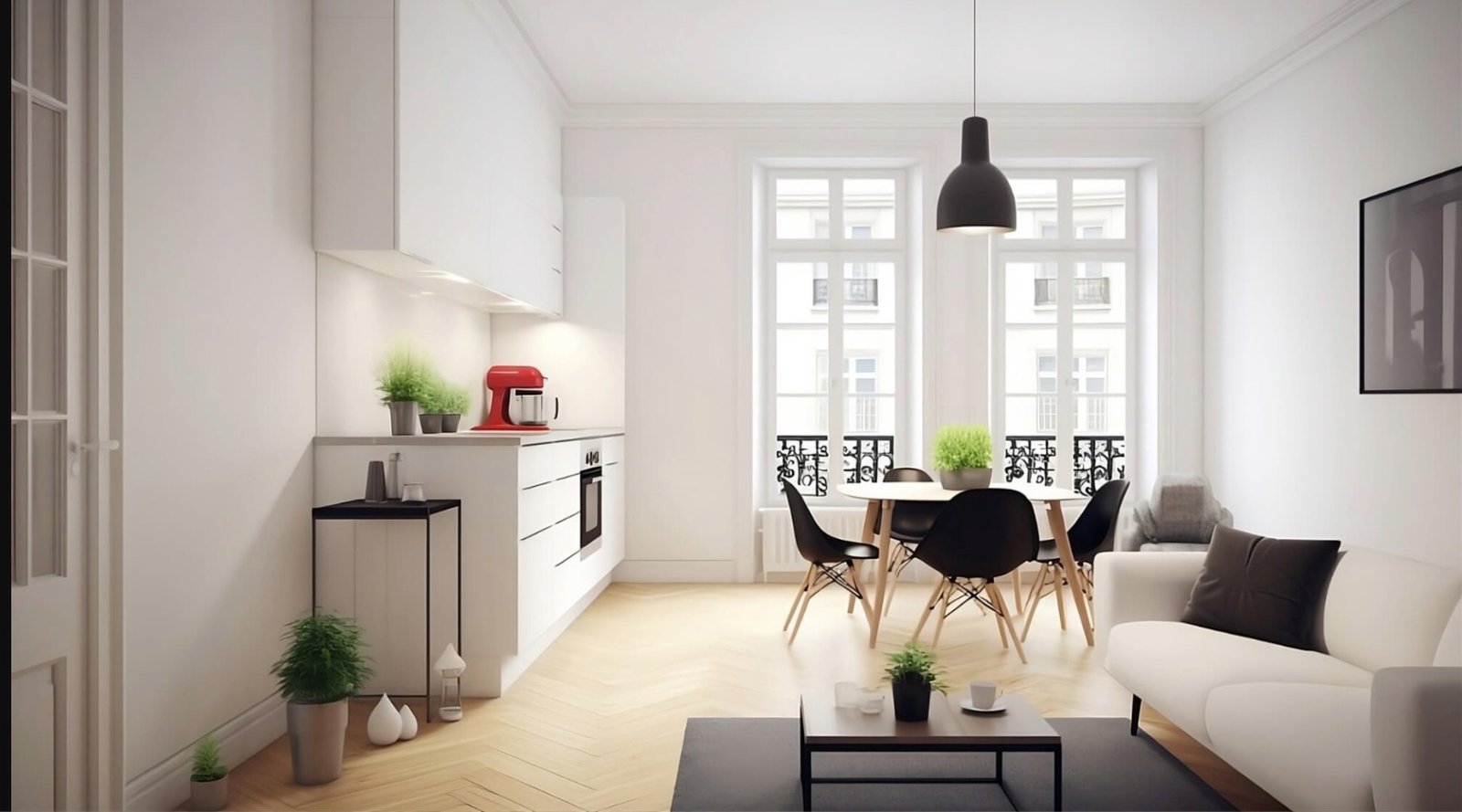 When it comes to experiencing the romantic charm of Paris, nothing beats having your own space in the city's posh 7th district. If you've ever dreamt of calling Paris your second home, but balked at the financial commitment, our newest offering might be just the solution you've been looking for.
Introducing: The Parisian Studio Apartment
Location: Rive Gauche, Gros Caillou district, 7th arrondissement, Paris. This studio is nestled in the esteemed embassy district, a stone's throw away from iconic locations like the Place de la Concorde, Saint-Germain-des-Prés, and yes, the majestic Eiffel Tower and the serene Seine.
Size: 18 m2
Type: Studio with a kitchenette and a bathroom
Floor: Ground floor of a six-storey building
The apartment boasts a fully equipped kitchenette that merges seamlessly into the main room, illuminated generously by natural light. An elegant bathroom completes the property, ensuring all your comforts are catered to. And, we've got exciting news – this apartment is set to undergo a full renovation and will be furnished to Parisian perfection, all included in the share price.
Fractional Ownership: The Smart Way to Own
For a mere €35,000 (launch share price), you can own a 1/8th share of this Parisian gem. What does that mean?
Simply put, fractional ownership allows you to buy a "fraction" of a property. Unlike timeshares that only give you access for a certain period, fractional ownership provides a stake in the asset itself. With your 1/8th share, you get to call this studio home for 44 days a year (1.5 months/year). That's ample time to soak in the Parisian culture, explore the arts, and dine on delectable French cuisine, year after year. Plus, the perks don't end here. You also get:
Own Year-round Storage: Whether it's that special bottle of wine or your favourite reading material, leave behind anything you'd want on your next visit.
Affordability: Fractional ownership gives you the privilege of experiencing luxury at a fraction of the price. You split all running costs, taxes, and maintenance, without compromising on the opulence.
Flexibility: Interested in a longer stay? You can purchase up to 4 shares, extending your annual stay.
Remember, with Co-Ownership-Property, specialists in fractional ownership across France and Spain, you're not just buying a property, you're buying a lifestyle. Secure your share of Paris today!