Discovering Menorca: The Most Unique Island in the Mediterranean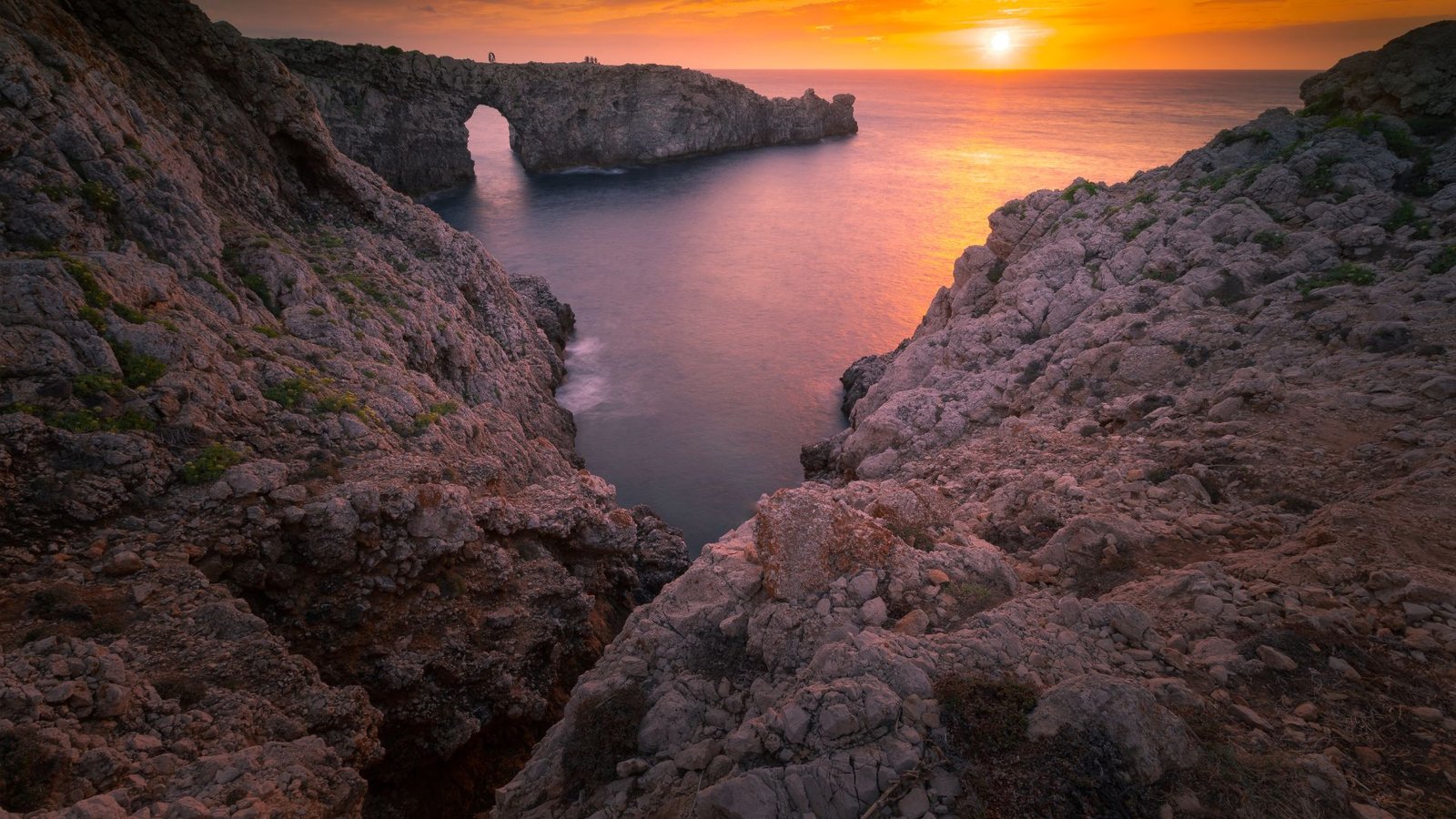 Menorca: Unspoiled Natural Beauty
Menorca, the lesser-known Balearic Island, has long captivated travelers with its pristine beaches, rich history, and unique culture. Discover the wonders of Menorca and why it stands out as the most singular island in the Mediterranean.
Menorca is a UNESCO Biosphere Reserve, thanks to its diverse ecosystem and commitment to sustainable development. This accolade ensures the island's natural landscapes remain largely untouched, offering breathtaking views and experiences for visitors.
Menorca boasts over 100 beaches, many of which are unspoiled and secluded. The island's northern coast features rocky landscapes, while the southern coast offers fine sand and turquoise waters. Some of the most stunning beaches include:
Cala Macarella and Cala Macarelleta
Cala Pregonda
Cala Mitjana and Cala Mitjaneta
Cala en Turqueta
Cala Galdana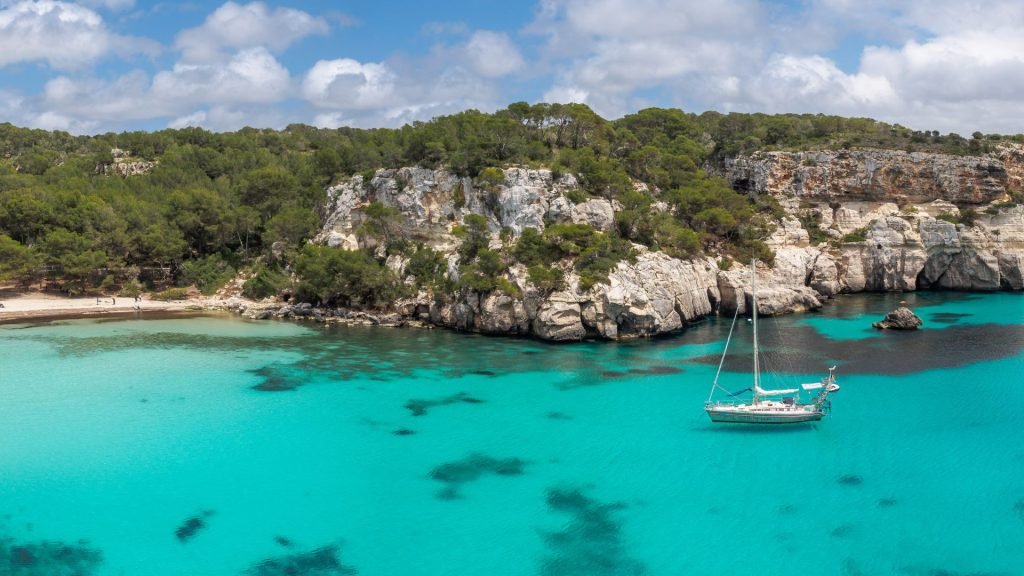 feel free to check Some of our properties while reading...
Nature Trails and Hiking
Menorca's diverse terrain provides ample opportunities for hiking and nature walks. The Camí de Cavalls, an ancient pathway encircling the island, offers 185 kilometers of coastal trails with stunning views of cliffs, coves, and lighthouses.
A Rich Tapestry of History and Culture
Menorca's history dates back to prehistoric times, with numerous archaeological sites and monuments dotting the landscape. From ancient civilizations to British rule, Menorca's past has shaped its unique culture and traditions.
Prehistoric Sites
Menorca is home to numerous Talayotic settlements, characterized by their distinctive stone structures. Explore sites like Naveta des Tudons, a megalithic tomb, and Torralba d'en Salort, a grand taula sanctuary, to learn about the island's ancient inhabitants.
British Influence
Menorca's strategic location made it a coveted prize for various empires. The island was under British rule several times between the 18th and 19th centuries, leaving a lasting impact on its architecture and culture. Visit the British-built Fort Marlborough and explore the port town of Mahón to see this influence firsthand.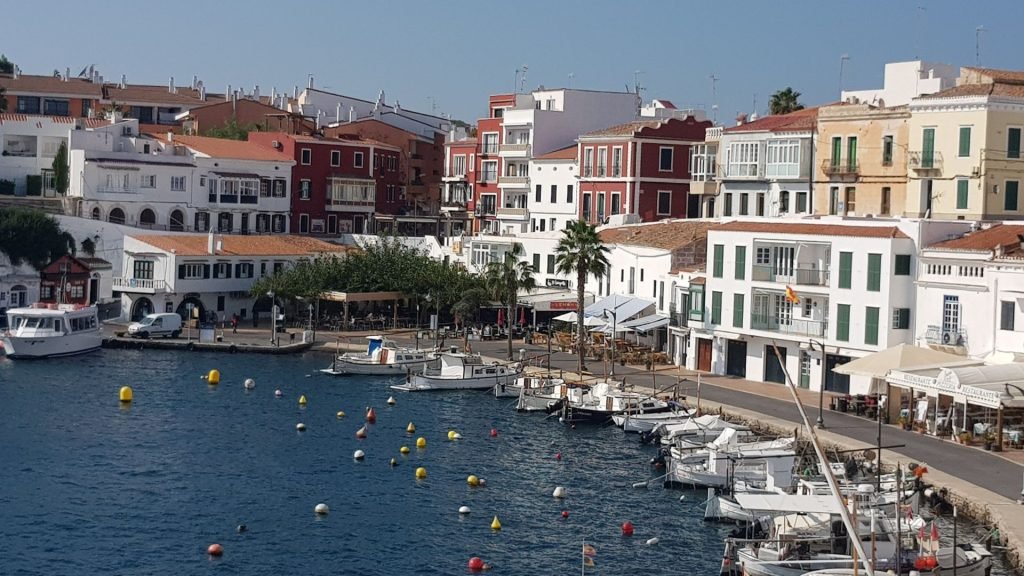 A Gastronomic Adventure
Menorca's culinary scene combines traditional Mediterranean flavors with British and North African influences. Savor local dishes like Caldereta de Langosta, a sumptuous lobster stew, and Sobrasada, a cured sausage made from local pork.
Local Products and Markets
Menorca is renowned for its artisanal products, including cheese, wine, and gin. Sample the island's famous Mahón-Menorca cheese and sip on Xoriguer Gin, produced using a centuries-old distillation method. Visit local markets, such as Mercat des Claustre in Mahón, to immerse yourself in the island's gastronomic culture.
A Vibrant Festive Spirit
Menorca hosts various traditional festivals throughout the year, celebrating its unique culture and heritage. The most famous of these is the Fiesta de Sant Joan, held annually in Ciutadella. This event features equestrian displays, music, and dancing, culminating in a spectacular fireworks display.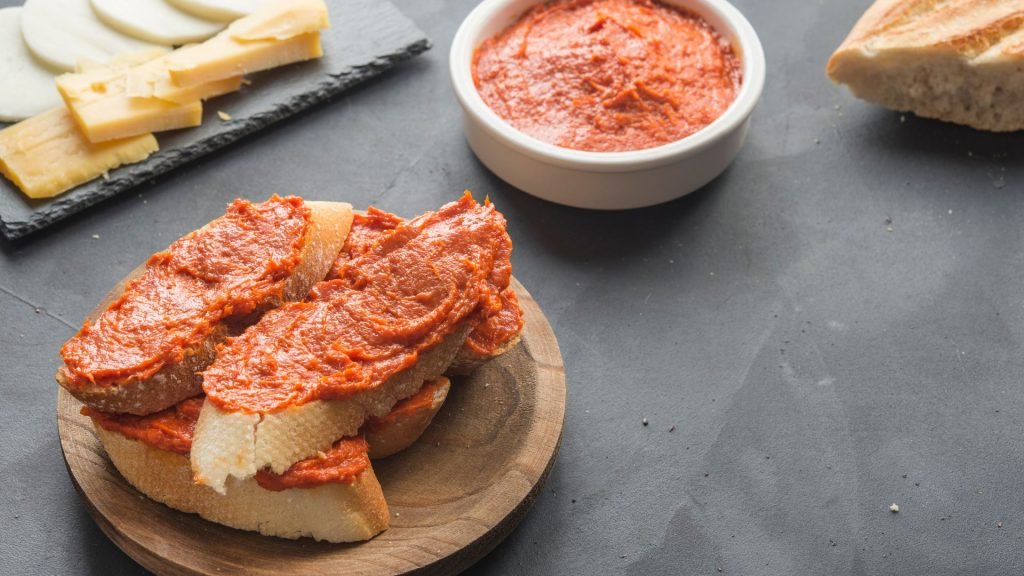 Here are five very good restaurants in Menorca, along with their websites, for you to explore and enjoy during your visit:
Ca'n Aguedet: A family-run restaurant in Es Mercadal, specializing in traditional Menorcan cuisine with a modern twist. Website

Es Cranc: Located in Fornells, this renowned restaurant is famous for its Caldereta de Langosta (lobster stew) and other fresh seafood dishes. Website
3. Ses Forquilles: Situated in Mahón, Ses Forquilles offers a fusion of Mediterranean and Asian flavors, using locally sourced ingredients to create innovative dishes. Website
4. Rels: A charming restaurant in Ciutadella, Rels serves contemporary Mediterranean cuisine with an emphasis on fresh, local produce. Website
5. Pan y Vino: Located in Sant Lluís, Pan y Vino offers a blend of French and Menorcan flavors, showcasing the talents of chef Patrick James in a cozy, rustic setting. Website
These five top restaurants provide a diverse culinary experience, reflecting Menorca's unique gastronomic heritage and commitment to quality ingredients.
Menorca's Charming Towns and Cities
Mahón
The island's capital, Mahón, is located on the eastern coast and boasts the largest natural harbor in the Mediterranean. Stroll through the city's narrow streets, marvel at its Georgian architecture, and enjoy the stunning views from the cliff-top esplanade.
Ciutadella
Ciutadella, Menorca's former capital, is situated on the western coast and is known for its beautiful old town, historic palaces, and vibrant squares. Wander through the medieval streets, visit the majestic Cathedral of Menorca, and explore the bustling markets and local shops.
Fornells
Fornells, a quaint fishing village on the northern coast, is renowned for its seafood restaurants and spectacular sunsets. Discover the town's charming streets, visit the 18th-century Torre de Fornells, and indulge in a delicious meal by the waterfront.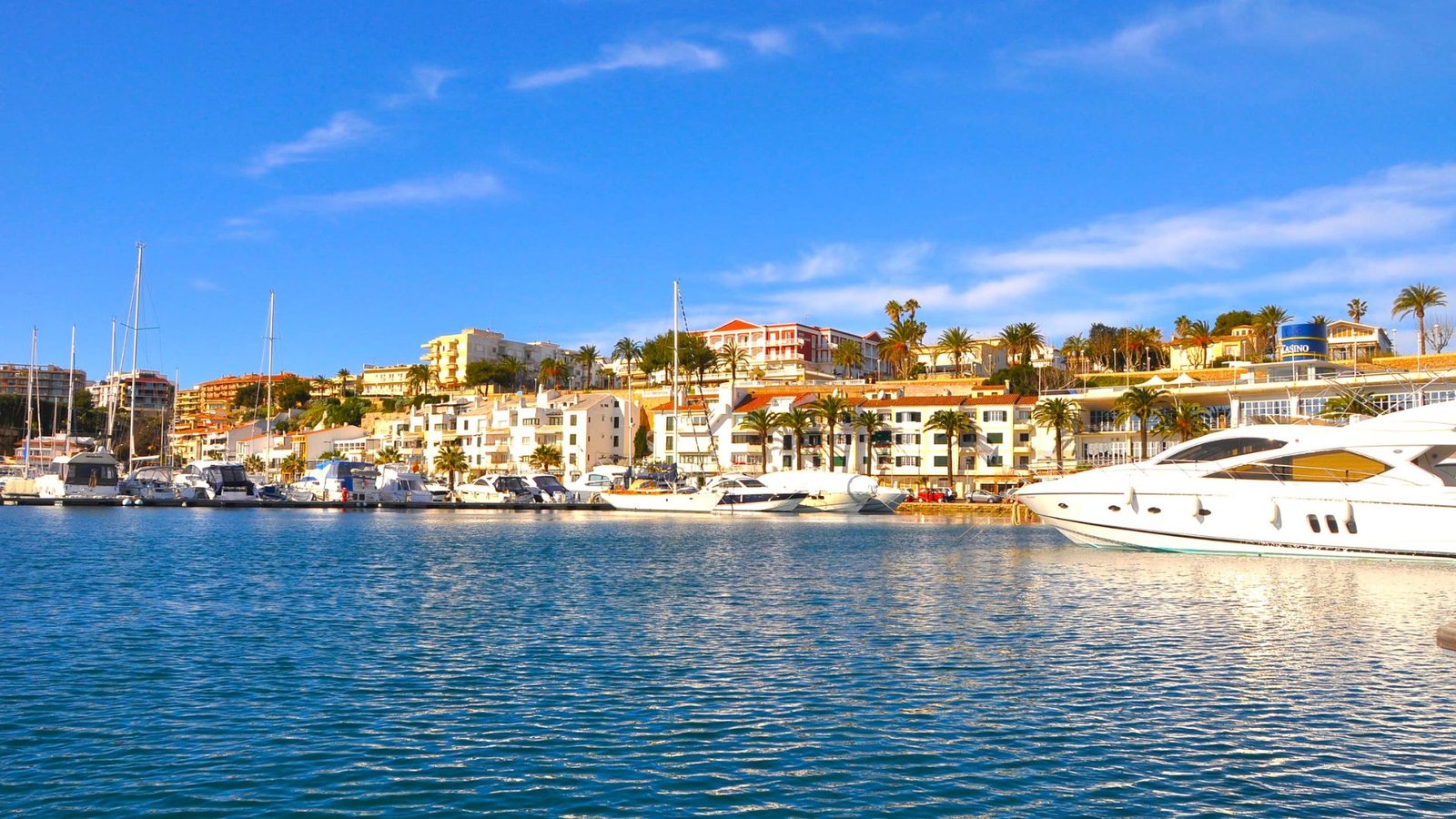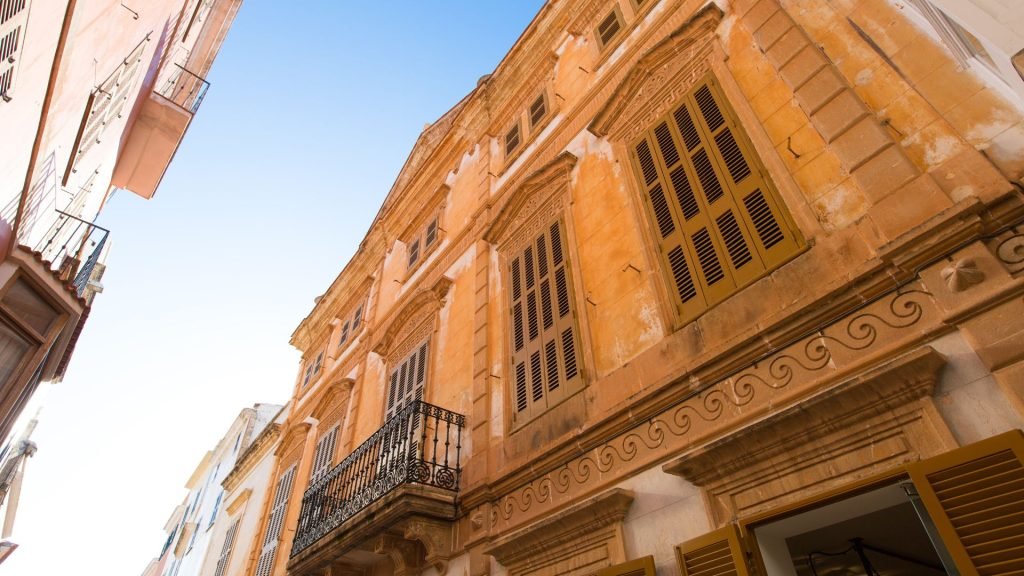 Outdoor Activities and Adventure
Menorca's stunning landscapes and clear waters make it an ideal destination for a variety of outdoor activities.
Watersports
The island's pristine beaches and bays offer excellent opportunities for watersports, such as snorkeling, scuba diving, kayaking, and sailing. Dive into the crystal-clear waters to explore the vibrant marine life, or glide along the coast in a kayak to discover hidden coves and secluded beaches.
Cycling
Menorca's extensive network of rural roads and coastal paths make it a popular destination for cycling enthusiasts. Rent a bicycle and explore the island at your own pace, discovering its natural beauty and historical landmarks along the way.
Art and Craft of Menorca
Menorca's rich cultural heritage is reflected in its thriving art and craft scene. Discover the island's traditional craftsmanship, passed down through generations, as you explore local workshops, galleries, and artisan markets.
Handmade Leather Goods
Menorca is known for its high-quality leather goods, including shoes, handbags, and accessories. Visit local workshops and boutiques to admire the intricate craftsmanship and purchase a unique souvenir to remember your trip.
Ceramics and Pottery
The island's pottery tradition dates back to prehistoric times and continues to thrive today. Visit local ceramic studios, such as Cerámica Llucmaçanes or Terra i Foc, to learn about traditional pottery techniques and create your own Menorcan masterpiece.
Jewelry and Accessories
Menorcan artisans create exquisite jewelry and accessories using local materials and traditional techniques. Explore artisan markets, such as the Mercado Artesano de Ciutadella, to find unique, handcrafted pieces that showcase the island's rich artistic heritage.
Menorca's Lighthouses: Beacons of the Mediterranean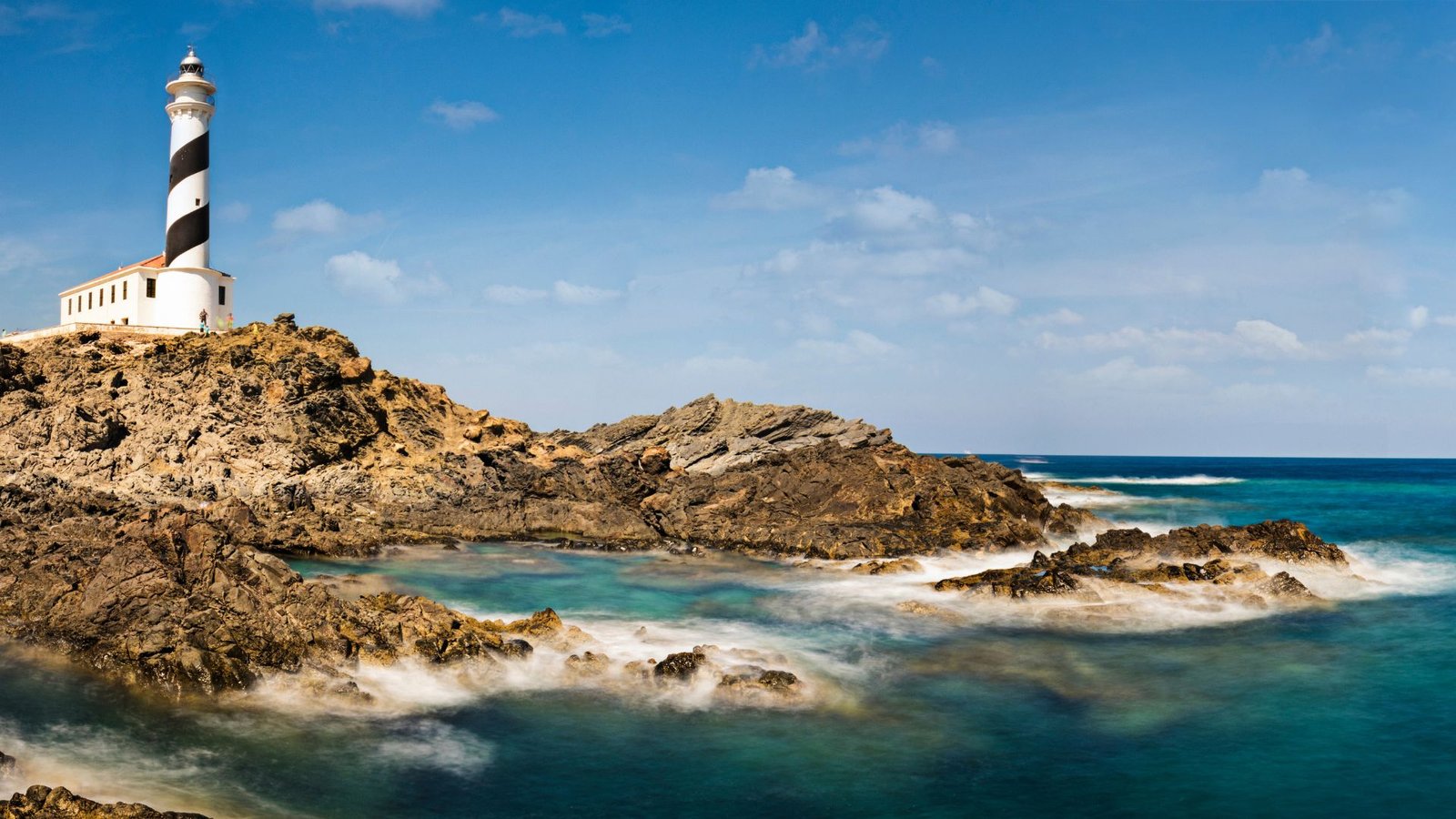 Menorca's rugged coastline is dotted with seven historic lighthouses, each with its own unique charm and history. These picturesque structures offer breathtaking views and serve as a testament to the island's maritime heritage.
Favàritx Lighthouse: Located on the northeastern coast within S'Albufera des Grau Natural Park, Favàritx Lighthouse is known for its striking black-and-white-striped facade. The surrounding landscape features dramatic cliffs and lunar-like terrain, making it a popular spot for photography enthusiasts.
Cavalleria Lighthouse: Perched on the northernmost point of the island, Cavalleria Lighthouse offers panoramic views of the coastline and the sparkling Mediterranean Sea. A small museum near the lighthouse showcases the history of Menorca's lighthouses and their role in maritime navigation.
Punta Nati Lighthouse: Situated on the northwest coast, Punta Nati Lighthouse is surrounded by rugged cliffs and wildflowers, creating a dramatic backdrop for visitors. The area is also home to several prehistoric monuments, including ancient burial sites and a Talayotic village.
Artrutx Lighthouse: Located on the southwestern tip of Menorca, Artrutx Lighthouse is a striking white tower with a distinct blue trim. The lighthouse's unique architecture and spectacular sunsets make it a popular spot for photographers and sightseers alike.
Illa de l'Aire Lighthouse: Standing on a small islet off Menorca's southeastern coast, Illa de l'Aire Lighthouse is accessible only by boat. The islet is home to the endemic Menorcan wall lizard and offers excellent opportunities for birdwatching and marine exploration.
Menorca's Nautical Activities
Menorca's crystal-clear waters and diverse marine life make it a premier destination for nautical activities. Charter a boat, join a guided tour or participate in one of the island's many water-based adventures.
Menorca's captivating beauty, both on land and beneath the waves, makes it a truly unique destination. From exploring its historic lighthouses to engaging in exhilarating nautical activities, the island offers a wealth of experiences for visitors seeking adventure, relaxation, and natural splendour.
Sailing and Boat Tours
Experience Menorca's stunning coastline from the water with a sailing excursion or boat tour. Companies like Menorca en Barco and Katayak Menorca offer a variety of options, from sunset cruises to full-day charters.
Scuba Diving and Snorkeling
Menorca's underwater world is teeming with life, and there's no better way to explore it than by diving or snorkeling. Dive centers like Dive Center Cala Blanca and Bluewater Scuba provide equipment rental, guided dives, and PADI-certified courses for all skill levels.
Windsurfing and Paddleboarding
Menorca's pristine beaches and consistent winds make it an ideal location for windsurfing and paddleboarding. Rent equipment or take lessons from local companies such as Menorca Windsurf and Menorca SUP School to enjoy these exciting water sports.
Check Some of our properties in the Balearics
320,000 €
Welcome to this private and exclusive neighbourhood nestled in the vibrant Santa Eulalia d
...
280,000 €
Soon, Ibiza will become the home of this first-class luxury apartment complex that will ho
...
355,000 €
Stunning New Villa Near Cala Saona Beach – Fractional Ownership Opportunity Discover
...
148,050 €
This spacious apartment, located in a well-regarded community near Port d'Andratx an
...