Why the Formentera property market is so scarce
Formentera, the small exclusive neighbour of Ibiza
While Ibiza is widely known, Formentera, its smaller neighbour just 6 kilometres to the south, is a lesser-known but stunning island. The municipality includes Espalmador, the most exquisite private island in the Mediterranean.
The Pityusic Islands, consisting of Ibiza, Formentera, Espalmador, and Mallorca and Menorca to the north, make up the Balearic Islands.
Formentera, with a land area of 83 square kilometres and a population of approximately 12,000, is substantially smaller than Ibiza, which has a land area of 571 square kilometres and a population 150,000. Its small size and remote location make it an oasis for those seeking peace and tranquillity.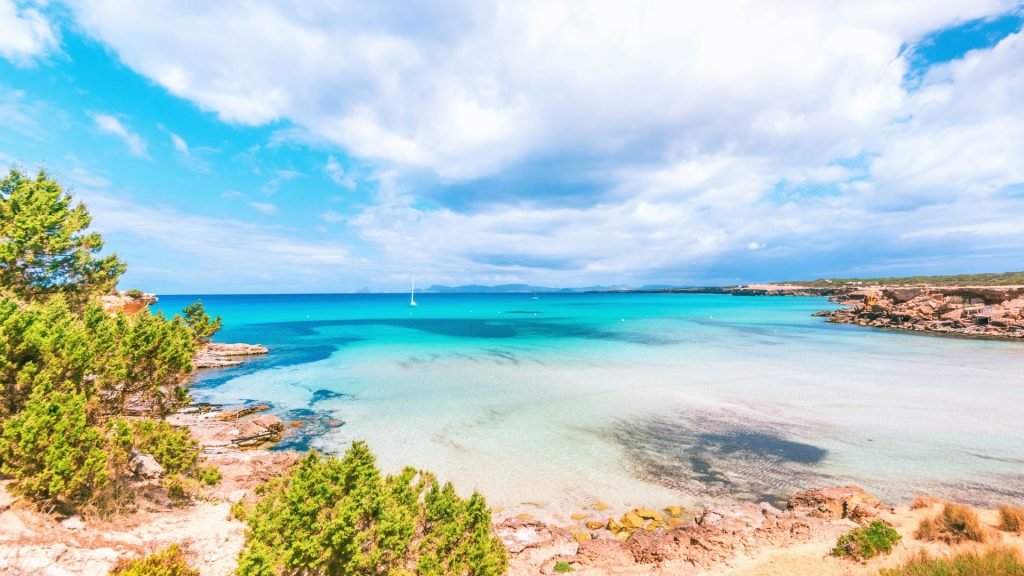 Scarce property supply in Formentera equals very high prices…
The housing market in Formentera is truly one-of-a-kind. The island's limited housing supply and stringent regulations on new construction projects have resulted in Formentera becoming one of the most exclusive destinations in Europe for property ownership. This scarcity has driven up property values and made it challenging for individuals to acquire property on the island.
However, for those who can afford it, owning a home in Formentera provides the ultimate retreat from the stresses of the modern world, with beautiful beaches, stunning landscapes, and a tranquil atmosphere.
Due to the exclusivity and high demand for property on Formentera, prices can be quite steep. For instance, a small, two-bedroom apartment in a desirable area of the island can cost upwards of 600,000 euros. In comparison, a larger villa with several bedrooms and a private pool can fetch prices well over two million euros. However, these prices are a testament to the unique beauty and desirability of Formentera, making it a prime location for those who seek a luxurious escape.
Remote access to Formentera keeps it exclusive 
Formentera is not only small but also more challenging to access, requiring a boat ride from Ibiza in most cases, although there are also ferries from Denia near Valencia on the Spanish mainland. Even the wealthy cannot fly in by private jet or helicopter because there is no airstrip or helipad for private use on Formentera. This lack of access, coupled with its small size, is one reason why Formentera has never attracted hordes of tourists or property investors.
However, reaching Formentera is now more accessible than it was twenty years ago, with more frequent ferries from Ibiza throughout the day, combined with numerous flights from all over Europe to Ibiza. It is now possible to travel from places like London and Paris to Formentera in half a day, whereas previously it would take nearly a day or even two to reach or depart from the island. Easier access is one factor driving the demand for property in Formentera today.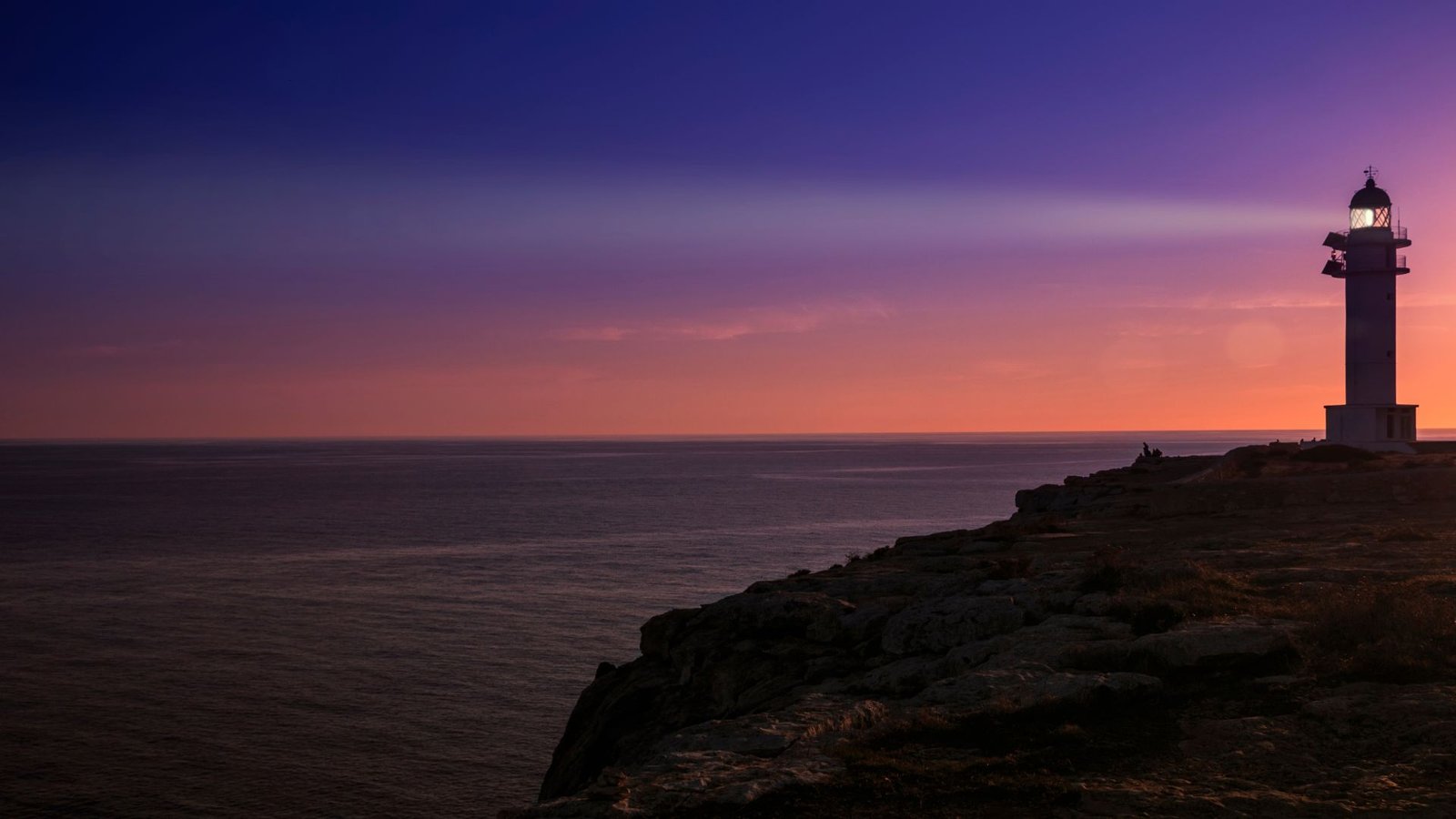 Formentera is popular with trendy Italians but this might change…
Although not a mass tourism destination, Formentera has been extremely popular with young Italians for the past two decades, supplanting the Germans, who in turn replaced the French. These trends seem to last a decade or two.
While the young Italians may be boisterous when meeting up, they are generally well-behaved. However, due to the island's increasingly high costs, with everything requiring transportation by boat, and the new Balearic tourism regulations designed to eliminate holiday rental flats, they may eventually be priced out of Formentera.
Check Some of our properties in Formentera.
113,257 €
This luxury one-bedroom apartment, located on the seafront in the harbour of La Savina, of
...
119,596 €
Experience the allure of this 3-bedroom property, a remarkable 120-square-meter apartment
...
342,500 €
Stunning New Villa Near Cala Saona Beach – Fractional Ownership Opportunity Discover
...
Formentera, a paradise to get away from it all
Formentera is beloved by its enthusiasts for its stunning white sands and crystal-clear blue waters. Ses Illetes Beach, which includes Espalmador, is frequently ranked as one of Europe's top beaches by travel sites such as TripAdvisor. The island is largely untouched, and its natural surroundings are breathtaking. During the summer, the weather is consistently hot and sunny, with the occasional thunderstorm in August. The best time to visit is during warm weather when fewer tourists are around. The weather is marginally more dependable than Ibiza, though there isn't much difference.
Formentera is a laid-back paradise, ideal for those looking to escape the hustle and bustle of the modern world on a small, unpretentious island surrounded by breathtaking beaches and vistas. The island boasts a decent selection of good restaurants, fun bars, and open-air hippie-chic stalls for shopping.
It's a place to relax, spend time on the beach, eat delicious food, and rest. There isn't much else to do besides indulging in cycling and water sports. Of course, if you're in the mood for excitement, you can always hop over to Ibiza.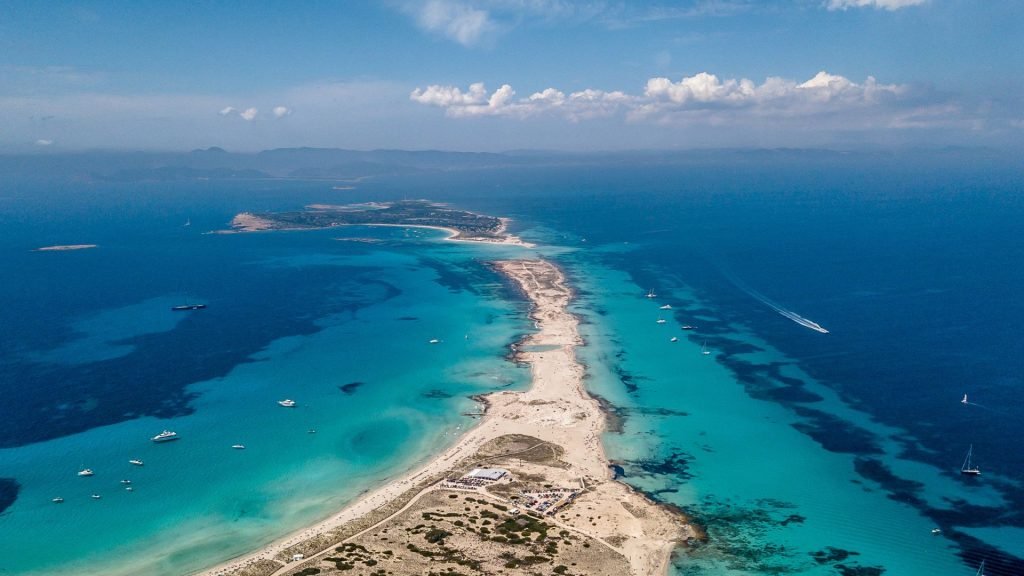 Top 5 Things To Do In Formentera
Ses Illetes Beach: This beautiful beach is often considered one of the best in Europe, with crystal-clear turquoise waters and powdery white sand. It's a must-visit spot for beach lovers.

Far de la Mola: This lighthouse, located on the eastern end of the island, offers stunning views of the sea and the rugged cliffs of Formentera's coast.

Sant Francesc Xavier: Formentera's main town is a charming and picturesque spot with traditional Balearic architecture, cobblestone streets, and a lovely church.

La Mola Market: Every Wednesday and Sunday, the village of La Mola hosts a lively market where you can find all kinds of handmade crafts, local produce, and souvenirs.

Es Caló: This small fishing village on the southern coast of the island is a peaceful and idyllic spot with a picturesque harbor, quaint cafes, and stunning views of the sea.
Fractional ownership is an increasingly popular option for those seeking a second home in Formentera. The high demand and low supply of properties on the island make it difficult for individuals to purchase an entire property outright, but fractional ownership allows them to own a portion of a property and share expenses with other owners. This makes it a more affordable option for those who desire to have a holiday home in Formentera, but do not want the full responsibility and expense of owning 100% of the property.
Fractional ownership also provides the flexibility to sell or rent out your share of the property when not in use, which can help offset the ownership costs. The other point is that, if rental of second homes is prohibited at some point in Formentera, you will still be able to keep your property without having to rely on generating rentals to pay the bills.
For those who want to enjoy the serene beauty and exclusivity of Formentera without breaking the bank, fractional ownership is an excellent choice.
Check Some of our properties in Balearics
320,000 €
Welcome to this private and exclusive neighbourhood nestled in the vibrant Santa Eulalia d
...
538,000 €
Discover a beautifully restored townhouse from 1903 in the heart of Sóller, Majorca. With
...
255,500 €
Soon, Ibiza will become the home of this first-class luxury apartment complex that will ho
...
757,000 €
Welcome to your serene oasis on the enchanting island of Ibiza. Tucked away on the edge of
...
353,100 €
Step into a world of exclusivity and elegance in this private development near Santa Eulal
...
395,900 €
Prepare to be amazed by this stunning villa in Ciutadella! Situated in one of the most des
...
227,000 €
Nestled in the coveted area of Coves Noves II, this contemporary villa showcases the epito
...
440,584 €
Welcome to this fantastic villa with six bedrooms and seven bathrooms near Ciutadella. Thi
...
268,700 €
Get ready to be captivated by the sheer magnificence of this exceptional property, nestled
...
113,257 €
This luxury one-bedroom apartment, located on the seafront in the harbour of La Savina, of
...
119,596 €
Experience the allure of this 3-bedroom property, a remarkable 120-square-meter apartment
...
200,617 €
Experience the epitome of Menorca's allure with this exquisite chalet situated in th
...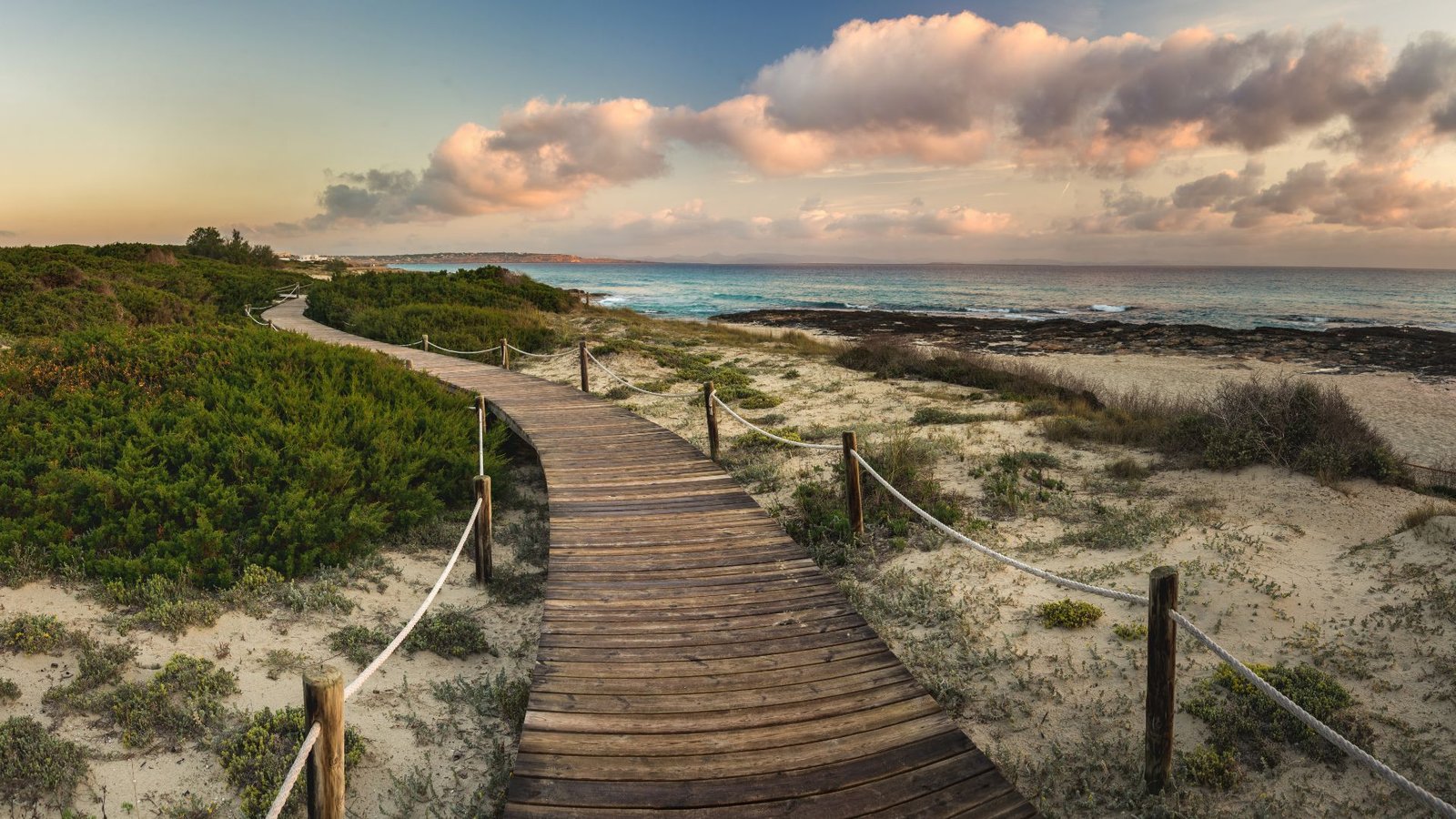 Here are five things to do in Formentera outside of the summer months:
Visit the Lighthouses: Formentera is home to several historic lighthouses, such as Far de la Mola, which offer stunning views of the sea and surrounding landscape. The cooler months are an ideal time to explore these landmarks without the crowds.

Go Hiking or Biking: The island's mild climate and breathtaking scenery make it an excellent destination for outdoor activities such as hiking or biking. During the off-season, the weather is cooler and more comfortable, making it a perfect time to explore the island's natural beauty.

Attend Local Festivals: Formentera has several local festivals throughout the year that celebrate the island's culture and traditions. These events are an excellent opportunity to immerse yourself in the local culture and experience the island's authentic charm.

Explore the Island's History: Formentera has a rich history, with several archaeological sites, museums, and historical landmarks to explore. Visiting these sites during the cooler months is a great way to learn about the island's fascinating past and escape the summer crowds.

Relax and Unwind: Formentera's laid-back atmosphere makes it an ideal place to relax and recharge. During the off-season, the island is much quieter and more peaceful, providing the perfect opportunity to escape from the hustle and bustle of daily life and unwind in a beautiful setting.