Benefits of Buying a Second Home in Greater Paris or Hauts de France
Discover the Benefits of Fractional Ownership for Buying Your Dream Property in the Greater Paris area and the Hauts de France.
If you're looking for a perfect property in a stunning location, maybe you are thinking of Provence or the French Alps. But what if you had a way to combine great scenery and lifestyle with access to the best of culture in the world? The Greater Paris area and Hauts de France (Amiens, Lille for example) offer an incredible selection of properties available on the market today and you can spend the day in a Paris Museum while retaining the country life. However, if you don't have the budget to buy a property outright, fractional ownership can be an ideal solution. Let's explore the reasons why buying a holiday property through fractional ownership makes perfect sense.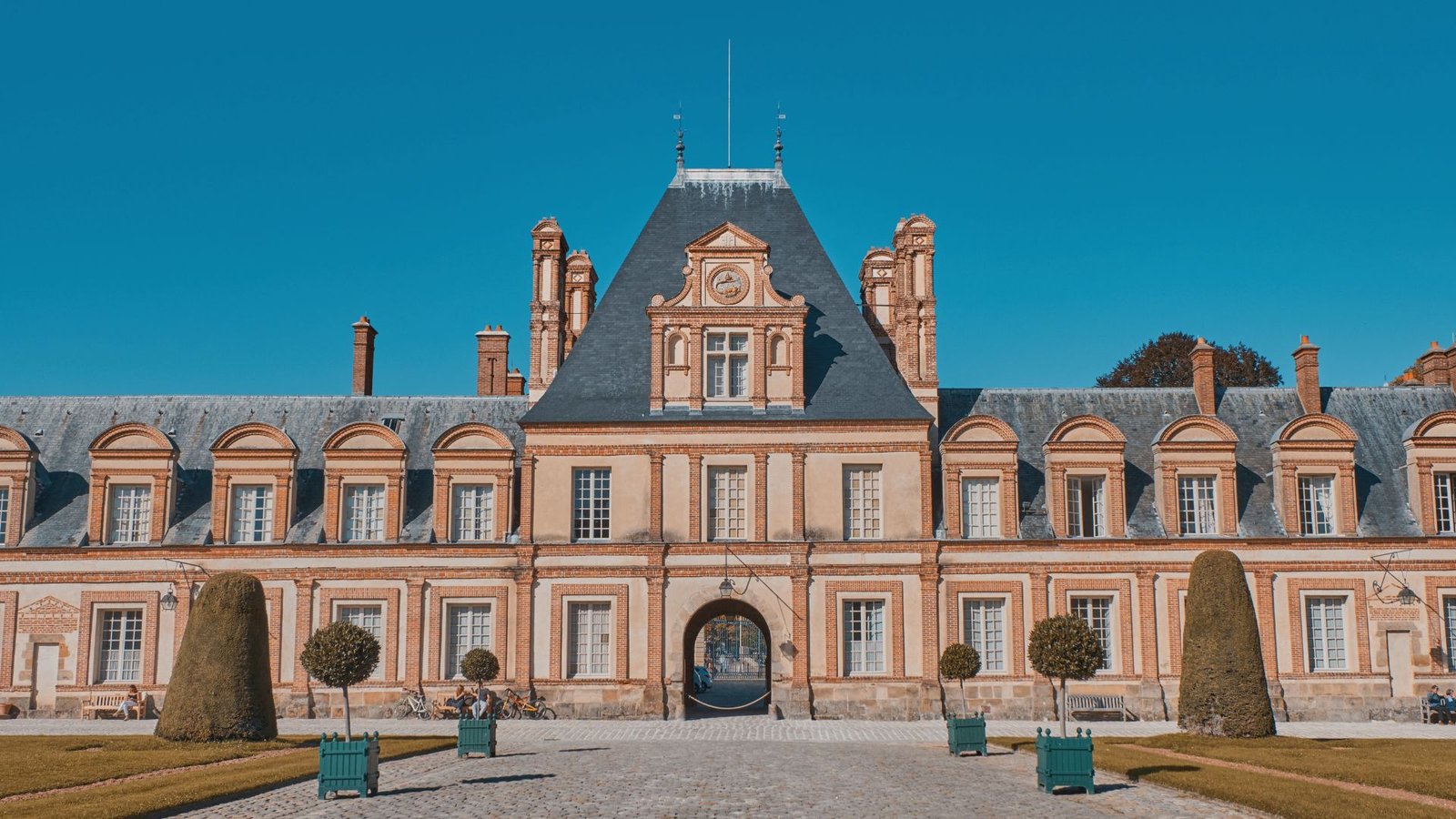 Photo: Fontainebleau palace
What is Co-Ownership?
Co-ownership is a popular way to own a property, especially for people who want to own a holiday home but don't want to deal with the responsibilities and costs of owning a property outright (and the price tag!). With fractional ownership, you own a percentage of the property, which can be used for a minimum 1.5 months/year. You just purchase the number of shares that you need. Take into account that the rest of the time, the property is managed by a professional management company, so you don't have to worry about maintenance or security and you can even generate rental income.
Lower Costs and Less Hassle
One of the main advantages of fractional ownership is that it allows you to enjoy the benefits of owning a property, such as having a second home in a desirable location, without the high costs and hassles of maintaining a property. When you own a fraction of a property, you share ownership costs with the other co-owners, including maintenance, property taxes, and other expenses. This can significantly reduce the overall cost of ownership, making it more affordable for many people.
Flexibility and Convenience
Co-ownership provides a practical solution for those looking to invest in a holiday property but may not be able to utilize it for the majority of the year. With second homeowners typically using their property for an average of only 35-40 days per year, co-ownership offers a cost-effective way to share the expenses and responsibilities of owning a property while allowing each owner to have a dedicated time to use it. This approach not only saves money but also offers flexibility and variety by allowing owners to experience different locations and properties. Co-ownership offers a great alternative to the traditional concept of owning a second home, allowing you to invest in a desirable holiday property without the commitment of full-time ownership and costs.
Luxury Properties at a Fraction of the Cost
Fractional ownership also provides access to luxury properties that would otherwise be out of reach for many people. By owning a fraction of a high-end property, you can enjoy the same level of luxury and comfort as full owners, but at a much lower cost. This can be a great way to experience a luxurious lifestyle without breaking the bank.

Photo: Long walks with your pet
Paris and Hauts de France – The Perfect Locations
The Paris area and the Hauts de France offer an exceptional selection of properties that are perfect for fractional ownership. From chic villas with breathtaking views to cozy apartments in traditional towns, the region has something for everyone. The area is also rich in history, culture, and natural beauty, making it an ideal location for a holiday home.
Discover the Best of Both Worlds in the Greater Paris Area
The Greater Paris area is known for its bustling city life, with world-class museums, restaurants, and shopping. However, the region also has much to offer for those seeking a tranquil lifestyle surrounded by nature. Here are a few reasons why the Greater Paris area could be the perfect solution for those who love city culture but prefer a peaceful lifestyle surrounded by woods or beautiful scenery.
Proximity to Nature
Despite Paris being a major urban center, the Greater Paris area has many green areas and parks, offering a respite from the hustle and bustle of the city. But if you're looking for something more, the region is also surrounded by beautiful countryside, with forests, lakes, and rivers just a short drive away. Whether you enjoy hiking, cycling, or just taking in the natural beauty, the Greater Paris area offers plenty of opportunities to escape to the great outdoors.
Charming Towns and Villages
The Greater Paris area is also home to many charming towns and villages, each with its own unique character and history. From the medieval town of Senlis to the picturesque village of Barbizon, without forgetting the Fontainebleau forest, there are many places to explore and discover in the region. And with many of these towns located just a short drive from Paris, you can enjoy the best of both worlds – the excitement of the city and the charm of the countryside.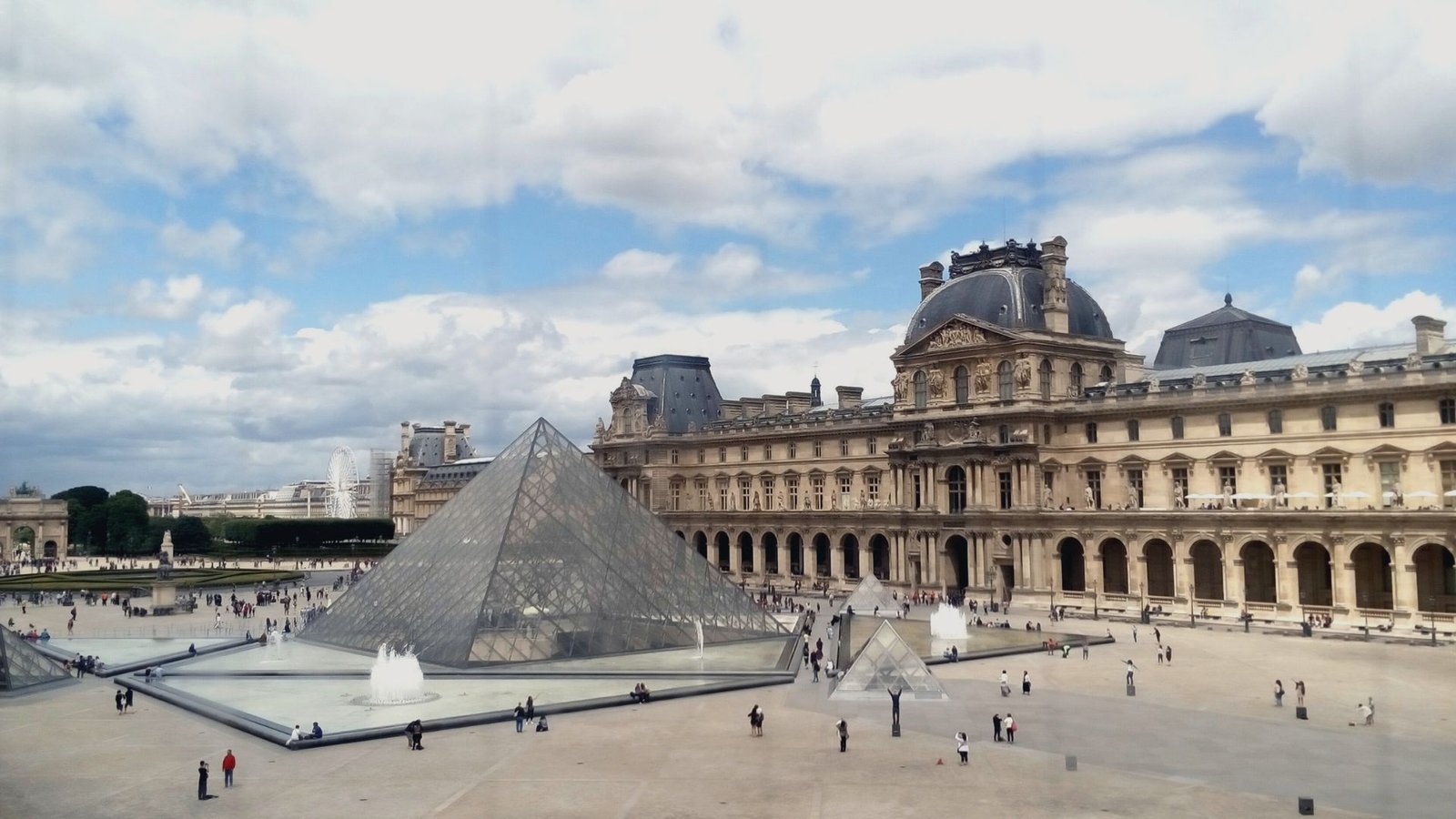 Photo: Le Louvre museum
Access to Culture and Entertainment
As a major cultural centre, the Greater Paris area has no shortage of museums, galleries, and theaters to explore. Whether you're interested in art, history, or science, there's something for everyone in the region. You just hop on a train to central Paris and you are there in an hour or less.
Convenient Transportation
Despite its size, the Greater Paris area is well-connected, with an extensive network of public transportation that makes it easy to get around. With the metro, buses, and trains, you can easily travel to and from the city center and explore the region at your leisure. And if you're looking to explore further afield, the region is also well-connected to other parts of France and Europe, making it an ideal base for travel.
Discover the History and Culture of Hauts de France
Photo: Lille at night
The Hauts de France region is rich in history and culture, with many landmarks and attractions to explore. Two of the most famous trademarks of the region are its UNESCO World Heritage Sites.
The Belfries of Belgium and France, a collection of 56 historic belfries that span the border region of the two countries, are a symbol of the shared history and culture of the region.
The stunning Amiens Cathedral is the second UNESCO World Heritage Site in the Hauts de France. This magnificent 13th-century Gothic building is located in the heart of the city of Amiens. With its impressive architecture and rich history, Amiens Cathedral is a must-see for anyone visiting the region. Whether you're interested in history, culture, or architecture, the Hauts de France has something to offer everyone.
Experience the Unique Flavours of Hauts-de-France
The Hauts-de-France region of northern France is known for its rich culinary traditions, which combine French and Flemish influences to create a unique and delicious cuisine. Among the many traditional dishes of the region, some of the most famous include the duck pâté from Amiens, the Picardy string, which is a savoury pancake stuffed with ham and mushrooms, and the flamiche, a savoury tart made with leeks and cream.
Another popular dish from the Hauts-de-France is the salted lamb, a hearty and flavorful meat dish that is often accompanied by potatoes and root vegetables. For those who prefer seafood, the region is also renowned for its fresh fish and shellfish from the Bay of Somme, including oysters, mussels, and shrimp.
Photo: Maroille cheese
But perhaps the most famous speciality of the Hauts-de-France is its whipped cream. This delicious and creamy dessert topping is a staple of the region, and is often used to garnish traditional desserts like tarts, pastries, and cakes. And for those with a sweet tooth, the Maroille tart is a must-try – this savoury tart is made with the strong and pungent Maroille cheese, a local speciality.
Whether you're a foodie looking to experience the unique flavours of the region, or simply looking to indulge in some delicious French cuisine, the Hauts-de-France has something to offer everyone. With its rich culinary traditions and diverse range of dishes, it's no wonder that this region is a must-visit destination for food lovers from around the world.
If you're looking for a dream property in a stunning location without the high costs and hassles of traditional ownership, co-ownership can be an excellent option. With its many benefits, including lower costs, greater flexibility, and access to luxury properties, fractional ownership is an ideal solution for many people. And with the Paris area and Hauts de France offering a fantastic selection of properties, there's never been a better time to invest in your own piece of paradise.
Contact us for more information at info@co-ownership-property.com