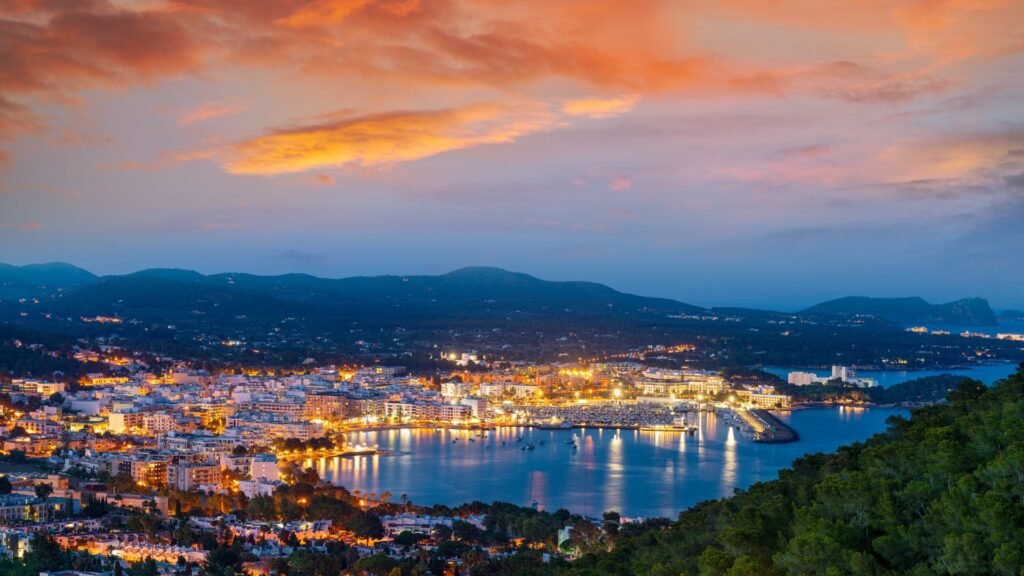 Discover Santa Eulària: 7 Captivating Facts About this Ibizan Jewel
Santa Eulària des Riu, or simply Santa Eularia, is a quaint town situated on the idyllic eastern coast of Ibiza. Often overshadowed by Ibiza's world-famous nightlife, this serene destination has an abundance of treasures waiting to be discovered. In this blog post, we unearth seven enthralling facts about Santa Eularia that will leave you yearning for an Ibizan escape.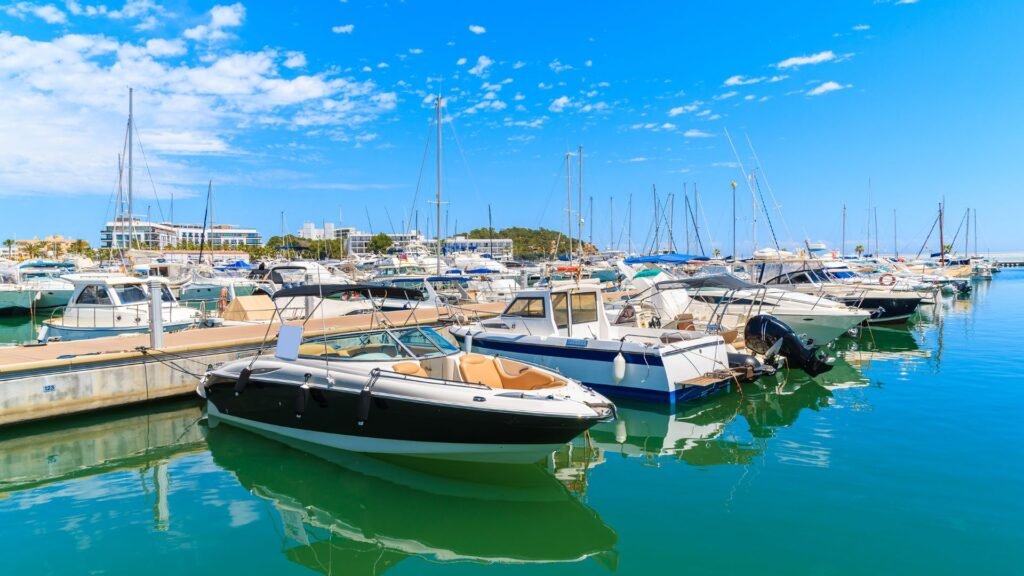 1. Home to the Only River in Ibiza
Santa Eularia boasts the distinction of being home to the only river in Ibiza. Although often dry during the summer, the Santa Eularia River transforms into a flourishing oasis in the winter months. The river's mouth creates an alluring marina, a picturesque spot perfect for a relaxing afternoon.
2. Puig de Missa: A Hill with a Rich History
Perched atop a hill overlooking the town is the iconic Puig de Missa. This whitewashed 16th-century church is not just a place of worship but a beacon of the town's rich history. The hill itself has served as a strategic vantage point against pirate invasions in the past.
3. A Gastronome's Delight
Santa Eularia takes pride in its flourishing food scene. It's renowned for an eclectic mix of restaurants and eateries serving traditional Ibizan fare and international cuisine. Don't miss the chance to indulge in 'bullit de peix', a classic fish stew, at one of the seafront restaurants.
4. The First-Ever Ecolabel Hotel in Spain
Santa Eularia is home to Aguas de Ibiza, the first hotel in Spain to receive the coveted EU Ecolabel. Committed to sustainability and environmental conservation, this luxury hotel combines world-class amenities with eco-friendly practices.
5. A Hub for Art Lovers
For art enthusiasts, the town hosts an array of galleries and art festivals. The Ethnological Museum stands out with its extensive collection that showcases the island's history and culture. The annual Bloop International Proactive Art Festival is another must-see, turning the town into an open-air museum.
6. A Lush, Green Side to Ibiza
Santa Eularia offers a respite from Ibiza's arid landscape. Its verdant, rolling hills and lush countryside contrast the rest of the island. Explore the area's agricultural heritage through the Ruta de la Salud, a health route through almond and carob groves featuring stunning viewpoints.
7. Destination for Wellness and Tranquility
The town has established itself as a wellness destination. With its pristine beaches, serene atmosphere, and numerous wellness retreats and spas, Santa Eularia is the perfect place to rejuvenate your mind, body, and soul.

Indulge in Fractional Ownership in Santa Eularia: A Slice of Designer Villa Paradise
While the enchanting charm of Santa Eularia beckons, another fascinating prospect emerges for those looking to invest in this Ibizan paradise. The concept of fractional ownership in Santa Eularia is gaining momentum, particularly within this exquisite new villa development.
See more info here.
This is a private and exclusive development nestled in the vibrant Santa Eulària des Riu. This striking development is composed of 11 splendid single-family villas, which seamlessly marry sophistication with innovation, all while offering breathtaking sea views. The allure of these luxury villas are in their unmatched design and proximity to the town, making it one of the most desirable new construction projects in Ibiza.
The fractional ownership concept enables you to experience the epitome of luxury living without the commitment of sole ownership.
Each villa boasts radiant and welcoming interiors, meticulously designed to enhance natural light and harmonize with the surrounding landscape. Bask in the tranquil atmosphere as you wander through lush gardens, unwind on the terraces, and take a rejuvenating dip in your private swimming pool. Situated in a serene location, free from traffic and noise, these villas offer a tranquil haven.
These designer villas transcend ordinary living spaces. They boast exceptional architecture, well-planned layouts, exquisite finishes, and beautifully landscaped surroundings. Each detail is scrupulously considered to ensure a distinct character and style that sets these luxury villas apart. The compound is completely private and secure, affording peace of mind and an air of exclusivity. Indulge in a plethora of amenities designed to elevate your lifestyle and offer supreme convenience.
Fractional ownership in Santa Eularia's new real estate project offers an opportunity to own a share of this magnificent property. This allows you to relish in luxury and tranquillity for a fraction of the time, and cost, that full ownership would entail.
This is an unparalleled chance to immerse oneself in the lavish lifestyle of Ibiza with flexibility and ease.
Co-Ownership
Making Luxury Homes Affordable
Discover Fractional ownership for a second home, embrace the dream! At Co-Ownership-Property, our passion for people and real estate knows no bounds. We've been sourcing incredible properties in the best destinations for our global clientele, guiding them to their perfect second home havens.